Big Boy and I  just finished a week of preschool. This week we were learning about one of my favorite holidays, Christmas. There are so many fun activities out there for Christmas it was hard to narrow down our choices for this week, but in the end, we ended up with a week full of activities perfect for an active three-year-old. Below is a copy of our lesson plan from this last week. Please feel free to download it at the bottom of this post. It includes the links to where you can find the tutorials and downloads we used this week.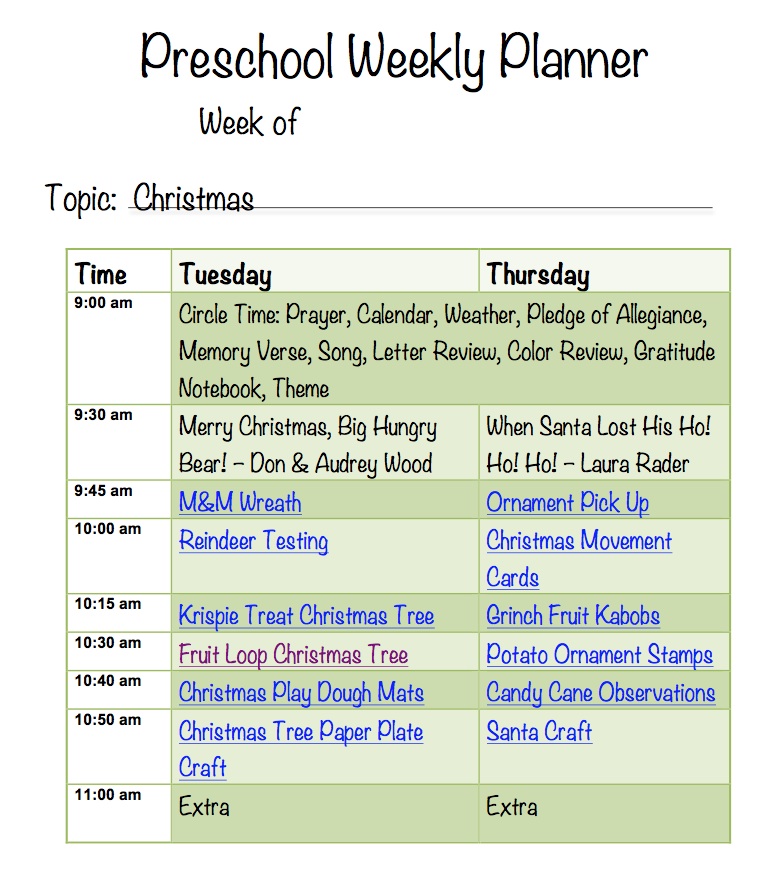 Christmas Week Preschool Highlights
M&M Wreath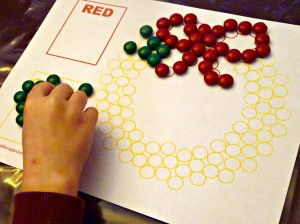 Big Boy enjoyed this fun M&M wreath activity from Toddler Approved. This did take more M&M's than I thought it would so make sure you buy a large bag.
Cheerio Christmas Tree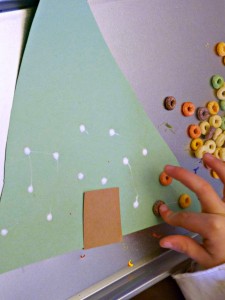 He used fruity Cheerios to decorate his paper Christmas tree.
Christmas Playdough Mats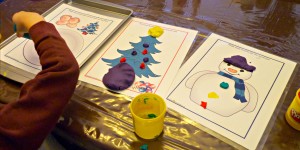 These Christmas playdough mats from Sparkle Box are super fun. I also used them a couple years ago when I taught Sweet Girls preschool co-op and have yet to find a kid who doesn't enjoy these.
Potato Stamp Ornaments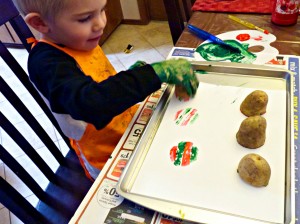 Big Boy loved making his potato stamp ornaments. Of course, he first had to paint his hands green like the Hulk. He is big into super heroes right now.
Ornament Pick Up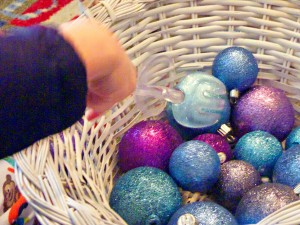 Big Boy enjoyed the apple pick up so much I knew ornament pick up would be a hit. Just make sure you use shatterproof ornaments.
Candy Cane Observations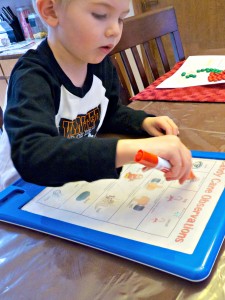 He experienced a candy cane using his five sense with this candy cane observations form from A Teaching Mommy.
Paper Plate Santa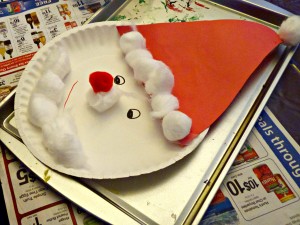 He made a paper plate Santa. After finishing his beard and hat he had one remaining cotton ball. When I suggested he put it under his nose like a mustache, I had to laugh when he took me literally and removed the pom-pom to stick the cotton ball underneath.
This was another great preschool week. Feel free to click below to download a copy of our preschool lesson plan.
 What are your favorite Christmas Preschool activities? I would love to hear please comment and share!
For more Christmas theme preschool ideas check out our Pinterest board Follow More Excellent Me's board Christmas Preschool Theme on Pinterest.