Two things I am always looking to add more of to our days is fun and exercise. This Easer board game will help you add a little of both to your day. If you are looking for a fun Easter activity to use with your kids this might be just the thing.
Easter Board Game

Supplies needed:
2 Sheets card stock
Printer
Scissors
1 Dice
Laminator and pouches (optional)

Putting it all together
First, download and print the game board, cards and chick markers on card stock. Next, Cut the cards and markers out. If you want to you can also laminate the pieces to make them more durable and spill proof.
 
How to play
The rules of this game are simple. You start at the chicken on the bottom right corner and take turn rolling the dice and moving your marker. If you land on an egg with a bunny on it you draw a card from the bunny card pile and complete the action. Take turns rolling and moving forward until someone reaches the newly hatched chick at the end of the path.
This game is lots of fun to play. It will help your kids work on their counting skills while having fun.
The action cards will also give them a chance to use their imagination to perform the tasks and get some extra wiggles out as they play.
Enjoy!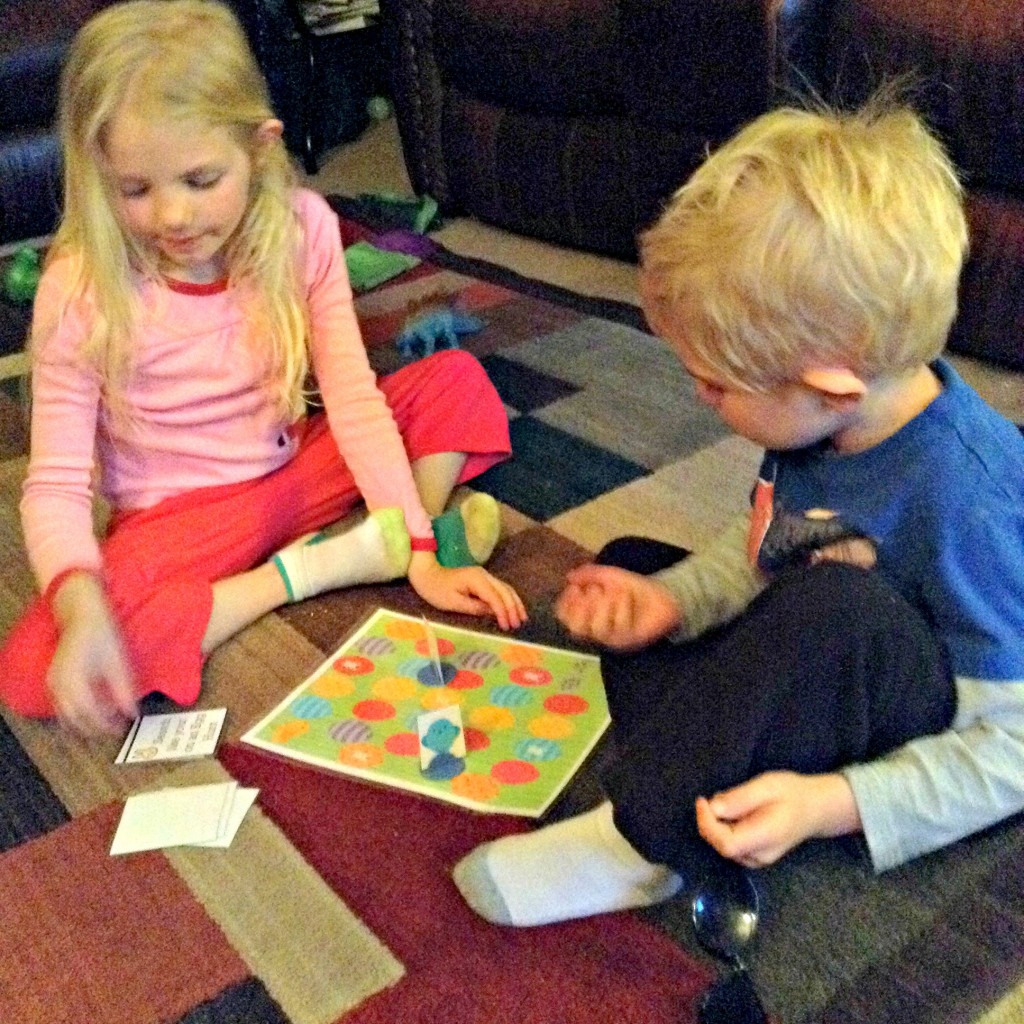 What are your favorite Easter activities for kids? I would love to hear! Please comment and share.