A mother-daughter date night is a perfect way to connect with and spend some quality one on one time with your daughter.
My daughter and I try to have a girls night each week. Usually, that involves her staying up an hour later than usual and watching a movie, popping popcorn and cuddling with me.
This week I thought it would be fun to pamper ourselves with a  spa night.
Mommy Daughter Spa Night
Spa Invitation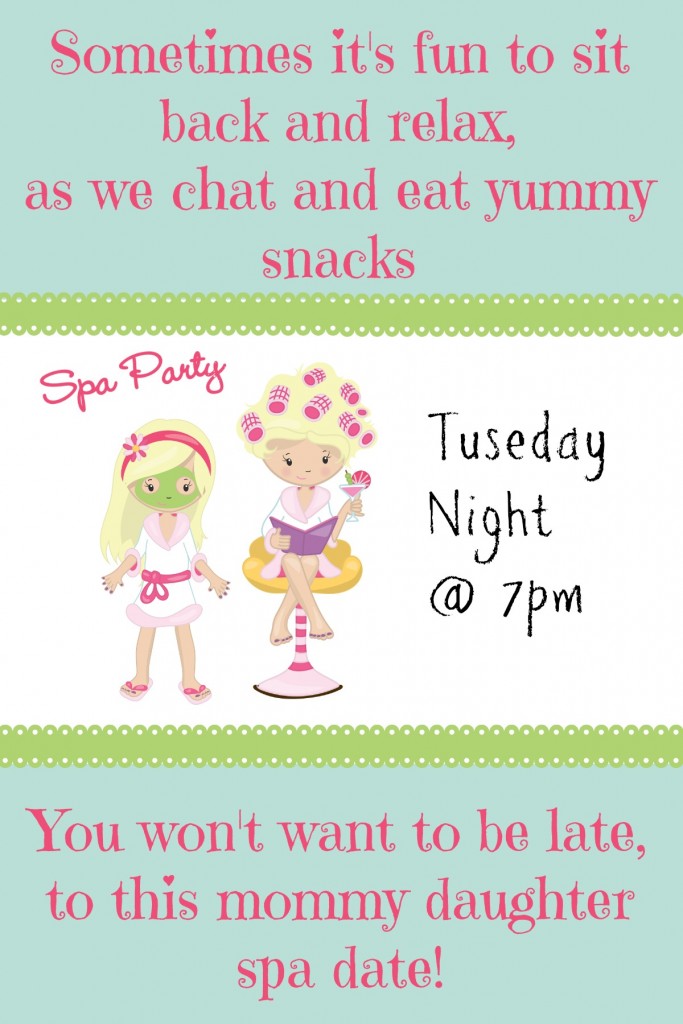 I printed out a cute invitation and placed it in my daughter's room. She was so excited when she saw it and looked forward to the date all day.
Moisturizing Banana Avocado Mask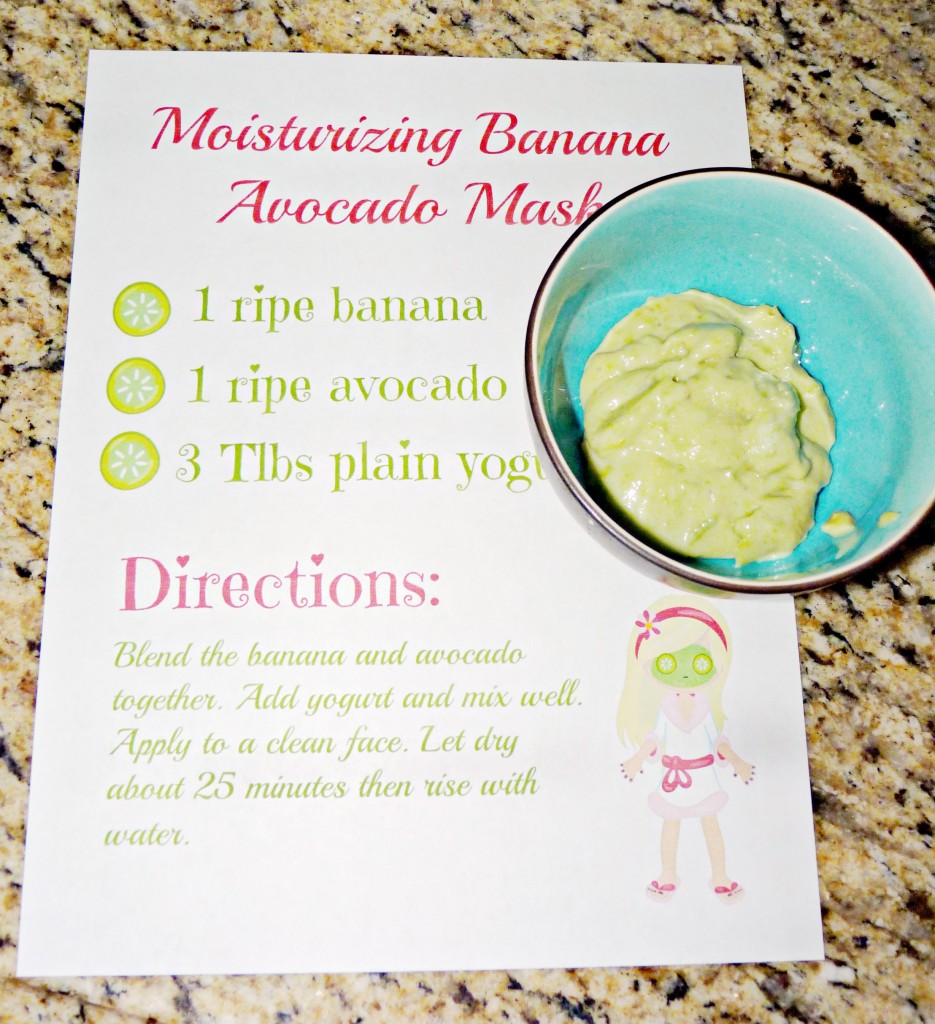 My daughter and I made an easy and all natural avocado and banana face mask. To make it we simply sliced a banana and avocado and put it in the food processor. Then we added plain yogurt and blended it till it was smooth.
We halved the recipe since it was just the two of us and that was plenty. A little of this definitely goes a long way.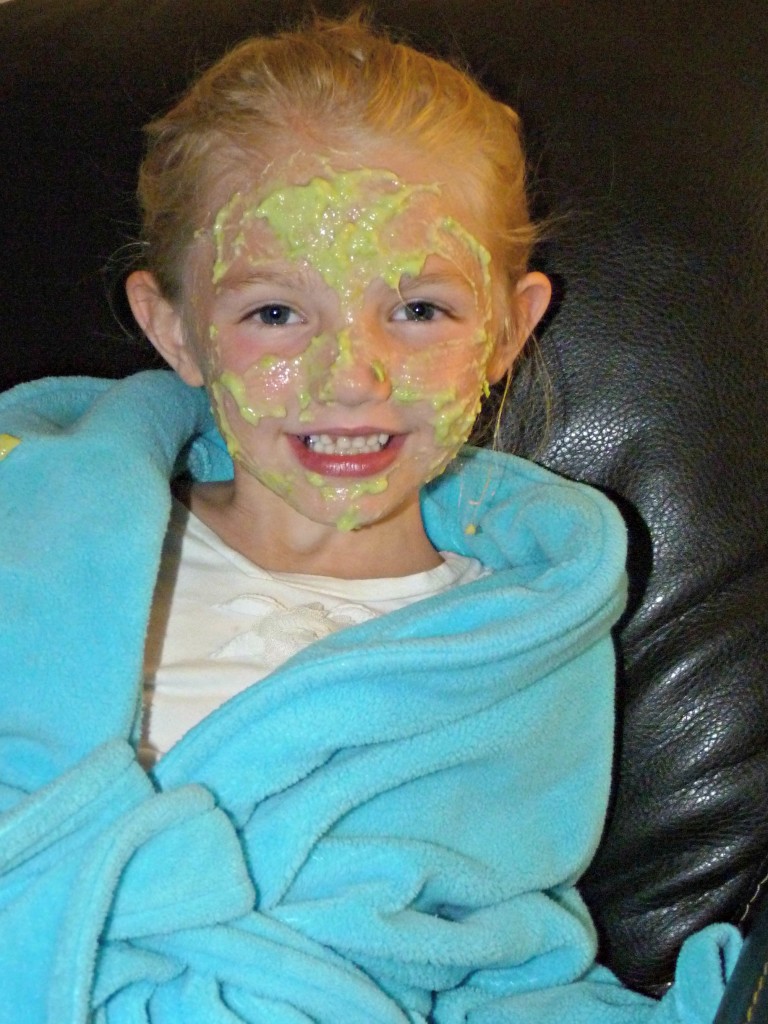 I used a large paint brush to apply this to my daughter's face. I'm sure you could also rub it on with your hands.
It smelled really nice and I love that it used only natural ingredients so I didn't have to worry about applying it to my daughter's sensitive skin.
Manicure and Pedicures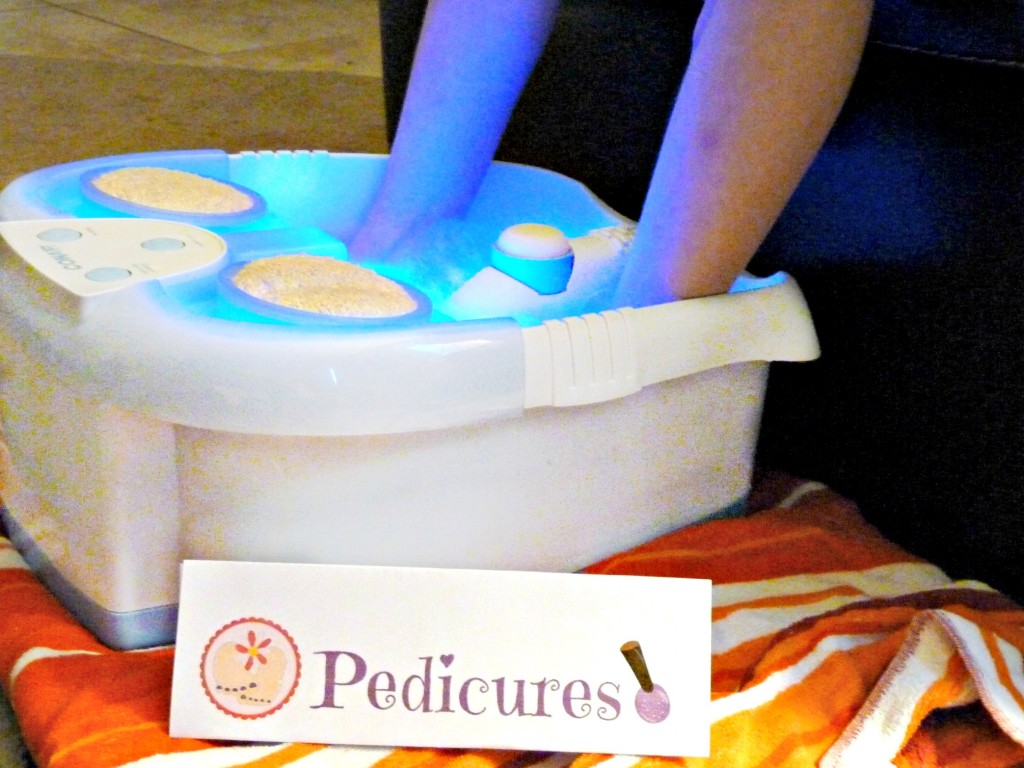 As we waited for our face masks to dry I had my daughter soak her feet in our foot bath.
She took her feet out one at a time so I could cut, file and buff her toenails. Afterwards, we painted our finger and toenails.
Treats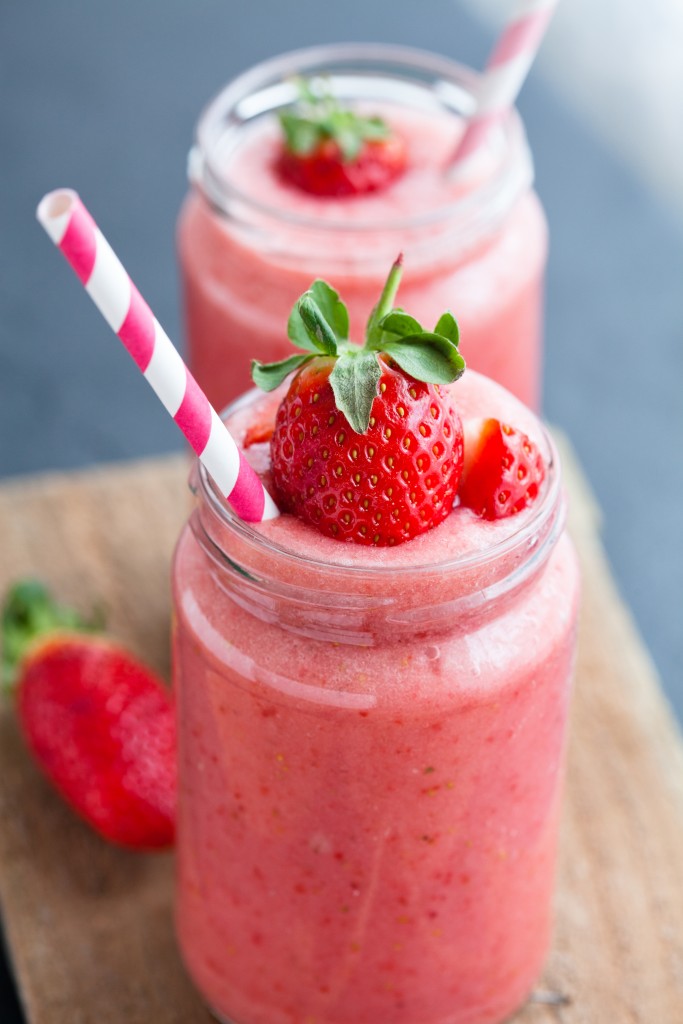 Don't forget to make some yummy treats to share while you chat. My daughter love smoothies and they were perfect to sip on during our date night. Ours didn't look quite as pretty and these but tasted delicious anyway!
This was a fun, relaxing and easy to pull together mother-daughter date night.
If you would like to have your own mother-daughter spa night feel free to download the free printable invite, face mask recipe and signs below. Enjoy!
What's your favorite way to spend time with your daughter? I would love to hear. Please comment and share!
*The cute graphics in this pack were created by Pretty Grafik Design