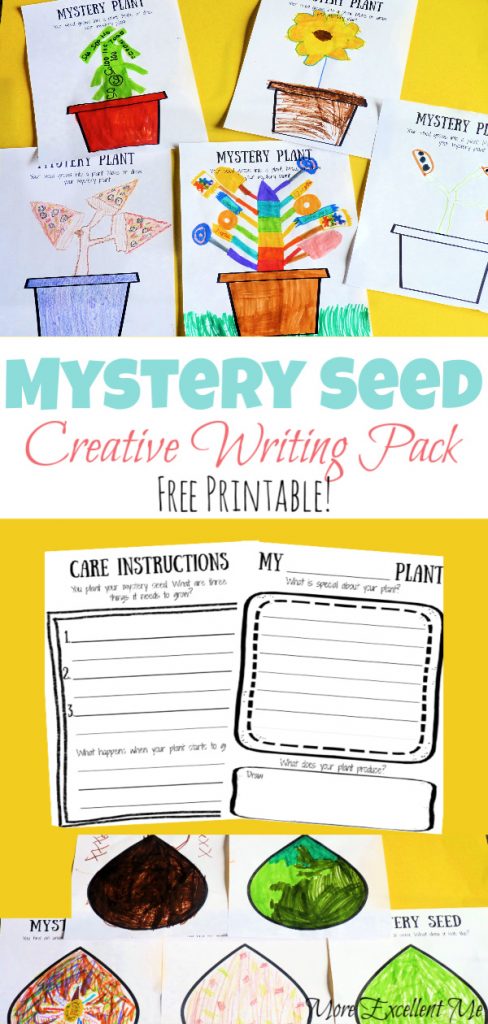 Today I am excited to share with you a fun springtime creative writing pack. It's perfect for helping your kids practice their writing skills and using their creativity.
Spring is such a fun time of year! Everything is starting to green up and come alive again. I love seeing the flowers start to bloom and the animals scurry about again.
Another thing I love about spring is being able to get out and start planting a garden. I love working beside my children and all the hands on learning that they get to experience from helping in the garden.
As they look at the seed packets they can observe that every seed looks a little different and has different needs. It's fun to see the excitement as a child plants and cares for a seed. Its even more exciting as they get to experience the joy of seeing what grows and produces from that plant.
This creative writing packet will expand of that excitement! It allows your child to imagine that they find a mysterious seed and imagine what it will grow into.
Mystery Seed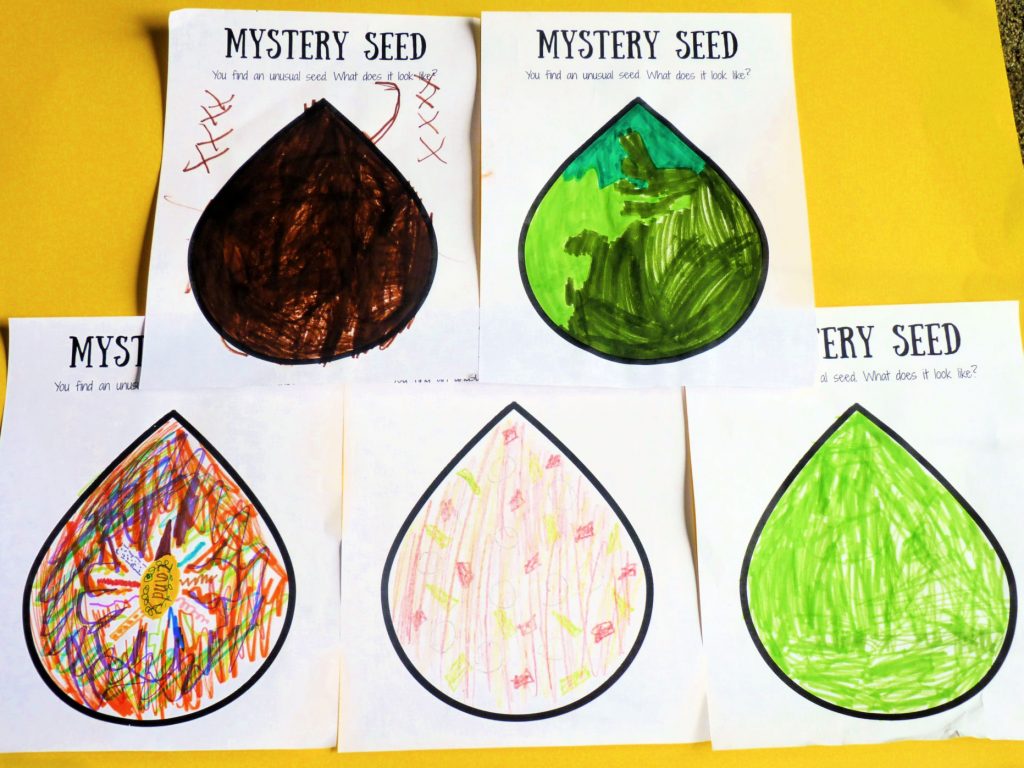 On the first page of the pack, your child will be able to design and decorate their very own mystery seed. You could choose to do this in so many different ways. I had my kids uses markers and crayons but you could choose to use any art medium you prefer.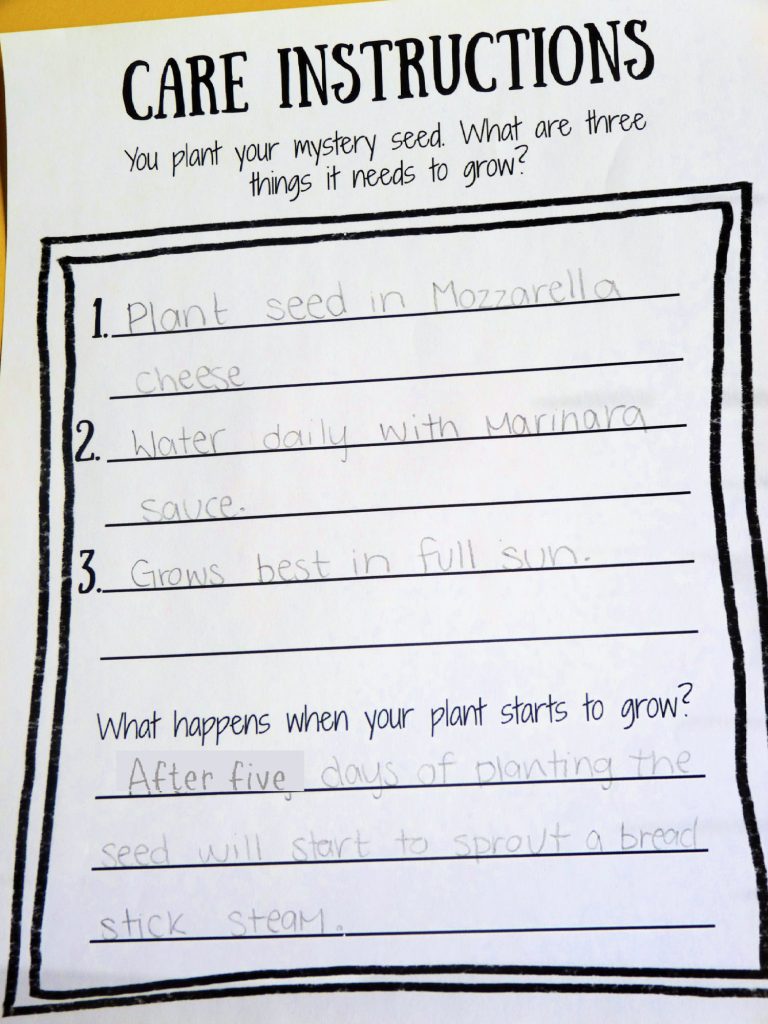 On the second page, your kids will get to create the care instructions for their mystery seed. They get to decide what things their seed will need to grow. They will also use their imaginations to make up what will happen when their seeds start to grow into a plant.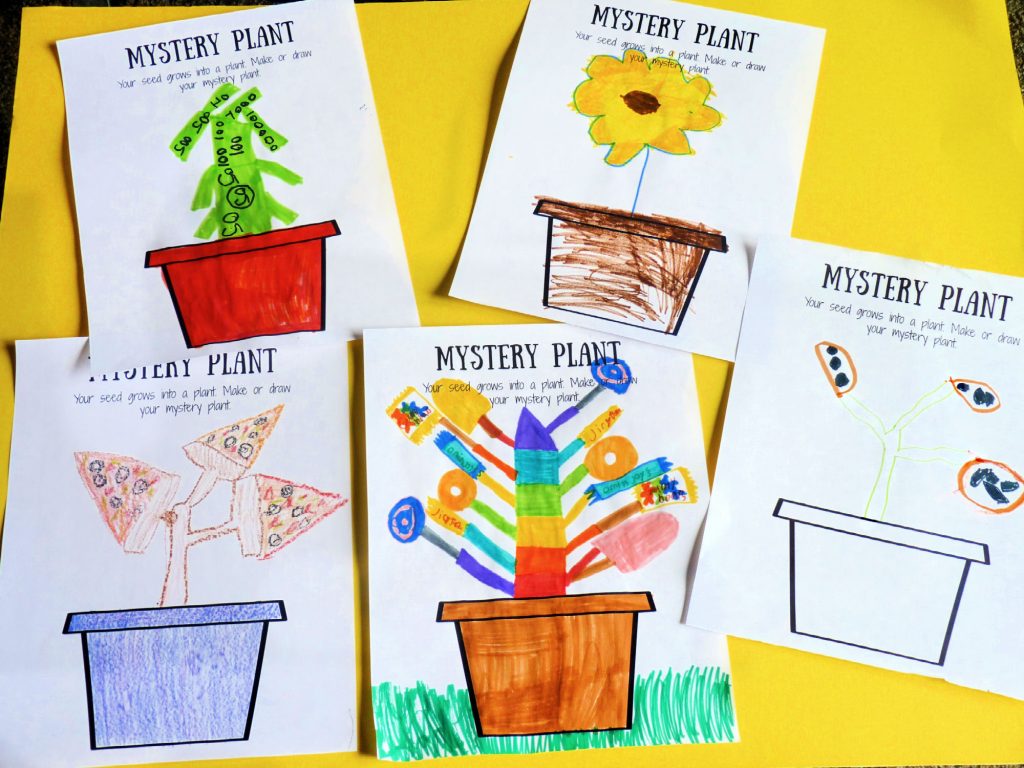 The next page is my favorite. Your kids will get to create the plant that their seed grows into. It is so fun to see how different each plant turned out.
When I did this project with my kids they created a money plant, sunflower, pizza plant, candy plant and a chocolate chip cookie plant. We used markers to color our creations.
If we do this project it again, I think it would be fun to print this page on card stock and have different materials to glue onto their plants to make them 3D. The markers turned out cute too though and are easy and mess free so I'm not complaining.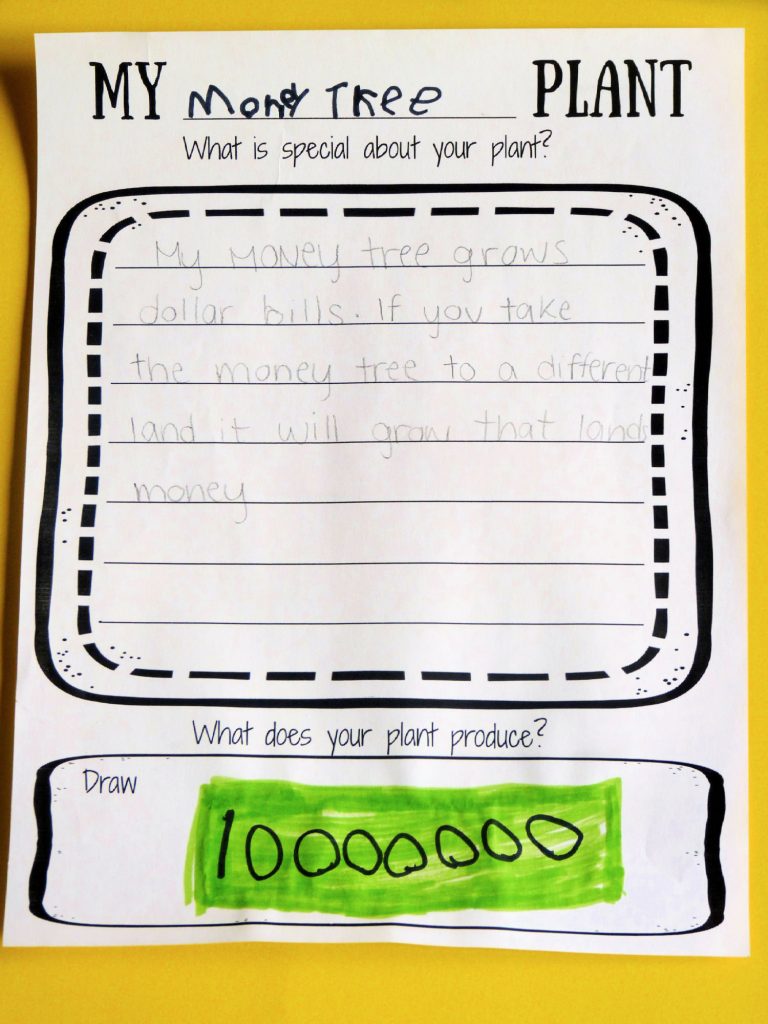 On the last page, your kids has space to write about what makes their plant special. They can include any interesting details about their plant that they dreamed up. Also there is space to draw a picture of what their plant produces.
My kids loved creating their own mystery seeds and plants and I know yours will too! I hope you have as much fun with this creative spring writing project as we did.
Feel free to grab a copy of this free printable pack by clicking the button below. Enjoy!