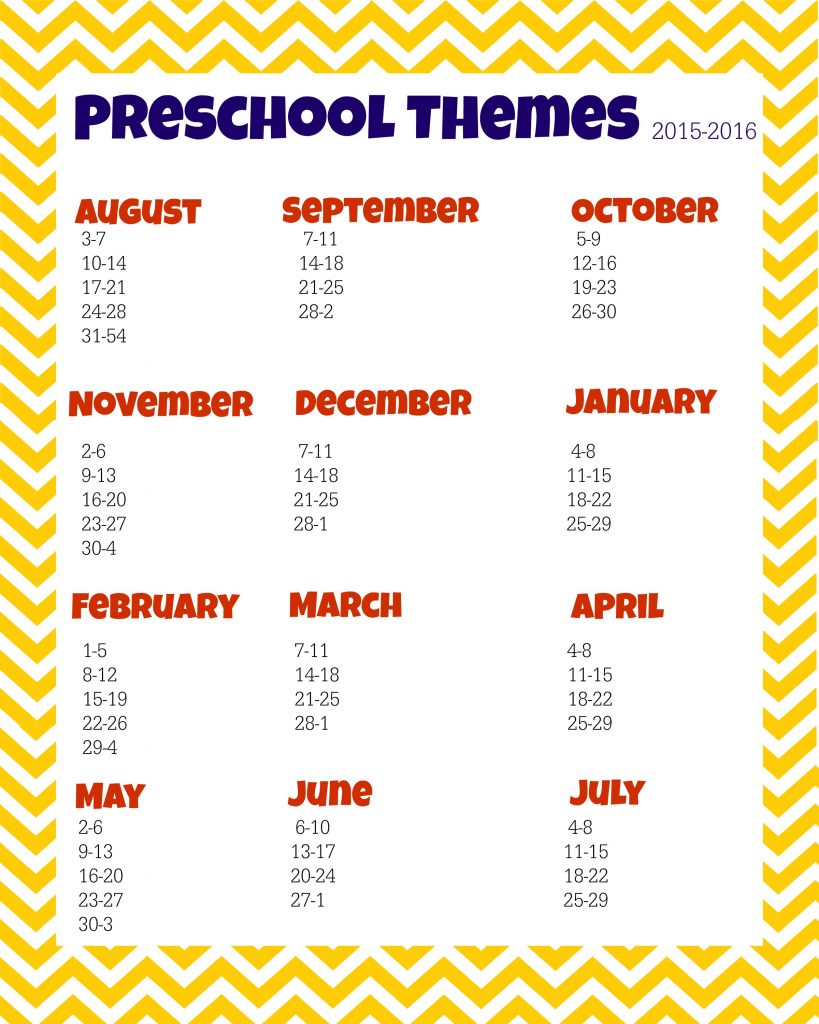 I am starting to plan our school year and wanted a way to plan for themes for preschool for the next year.
I created this planning sheet. The dates under each month are the date of the week starting on Monday and ending on Friday.
I plan on using a pencil to write in my themes next to each date on the planner. This way I can easily move themes as things come up throughout the year such as vacations or illness.
I have found that having a yearly plan of what themes I want to teach to my son over the year helps me with gathering ideas. When I know what themes I will be teaching I can keep an eye out for fun ideas and save them on Pinterest throughout the year.
Then as I get closer to teaching a theme I already have lots of fun ideas saved and I simply choose my favorites and paste them into my preschool weekly planner.
Feel free to download your free 2015-2016 preschool themes planner bellow. Enjoy!
How do you prepare for the upcoming school year? I would love to hear. Please comment and share!