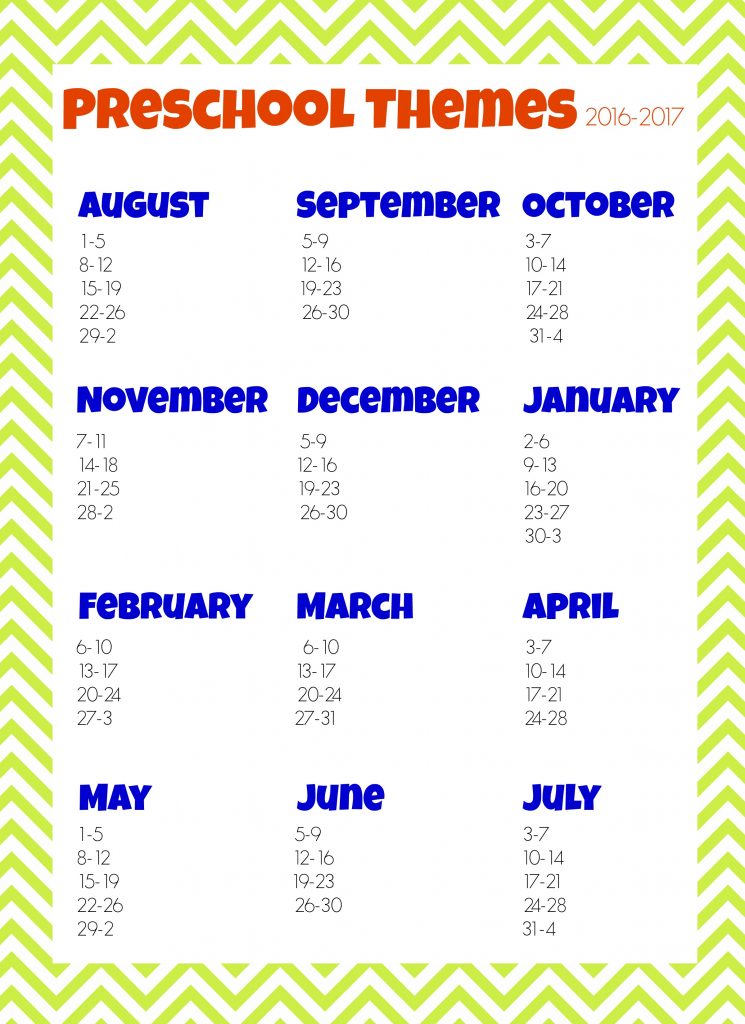 The summer is a great time to get ahead on planning for the upcoming school year. This handy printable planner can help you get organized and start planning weekly themes for your upcoming preschool year.
Underneath each month you will find a list of the weeks that begin in that month starting on Monday, and ending on Friday. I find it useful to first plan out seasonal and holiday themes that would fit best during certain times of the year. Then, I fill out the rest of the sheet with fun anytime themes.
Planning themes in advance not only helps you have a sense of how your year, but also gives you plenty of time to gather up fun and useful learning activities to go with your topics.
I hope that this planner can help make your school year more organized. Feel free to download a free copy below. Enjoy!
What are some of your favorite preschool theme units? I would love to hear. Please comment and share!