Today is teacher appreciation day! My daughter was fortunate this year to get an amazing Kindergarten teacher. Unfortunately, I have been too scatterbrained this past week to realize today was teacher appreciation day until last night.
I wanted to get something to show her Kindergarten teacher that we appreciate all the effort she puts into teaching our daughter and the other kids in her class. Since it was the night before I also needed something that was quick and easy to pull together.
This gift ended up turning out super cute. It was slightly cuter before my 3 year old carried it on our walk to school, but that's okay. Although teacher appreciation day is over, it would also make a perfect end of the year gift.
End of the year teacher gift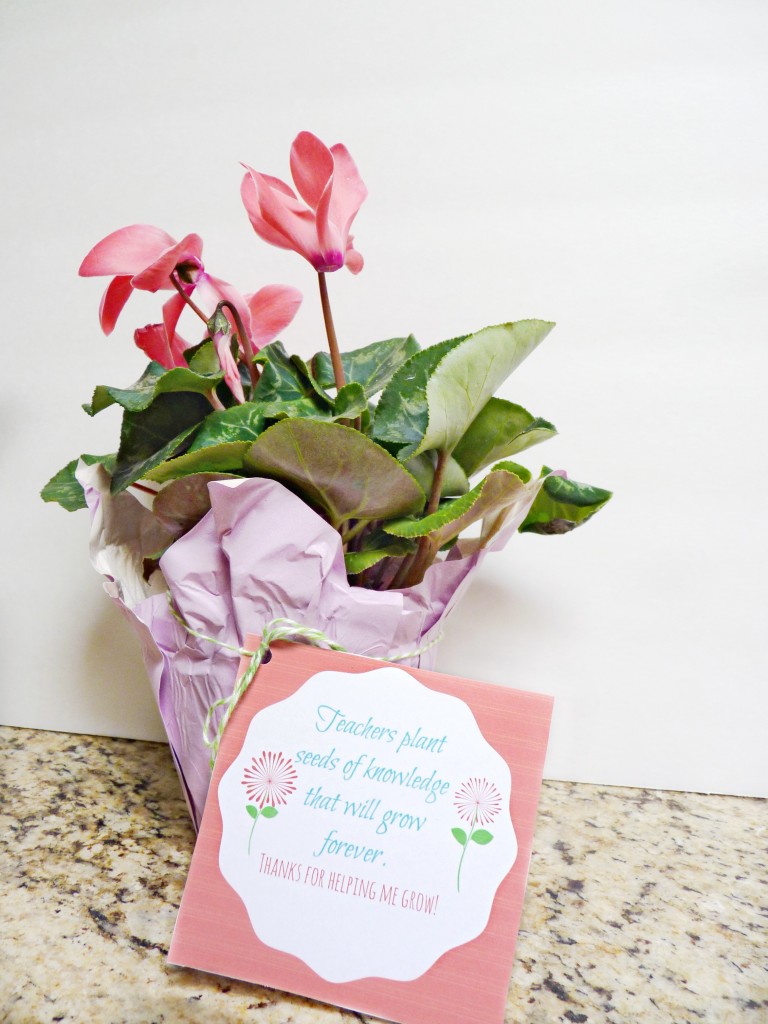 My kids and I went to the store and picked out a potted plant.
When we got home I created this printable tag with this cute quote I found Danny Davis. I left a little space on the bottom so that my daughter could sign her name.
We printed out the tag and attached it with string. Then it was all ready to send to school. Please feel free to download a copy of the gift tag below.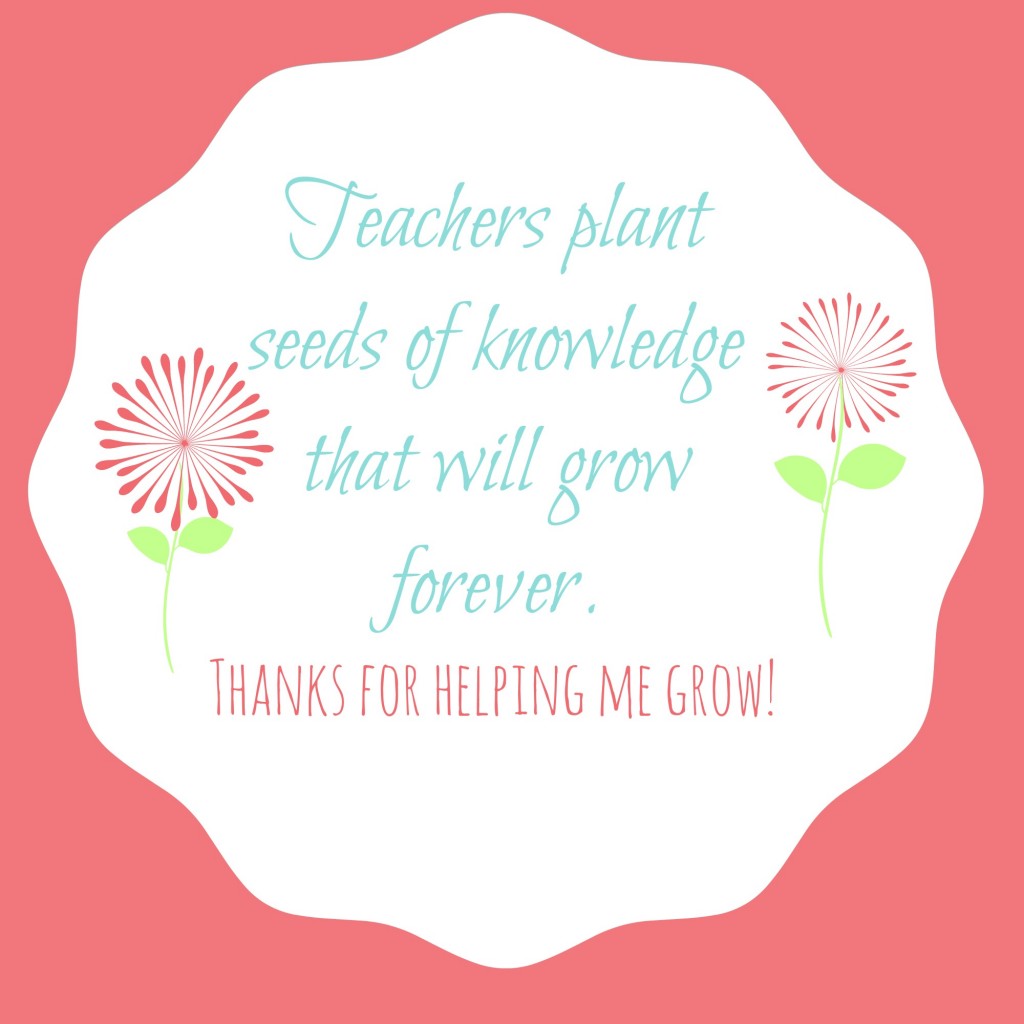 What is your favorite gift to give to teachers? I would love to hear. Please comment and share!