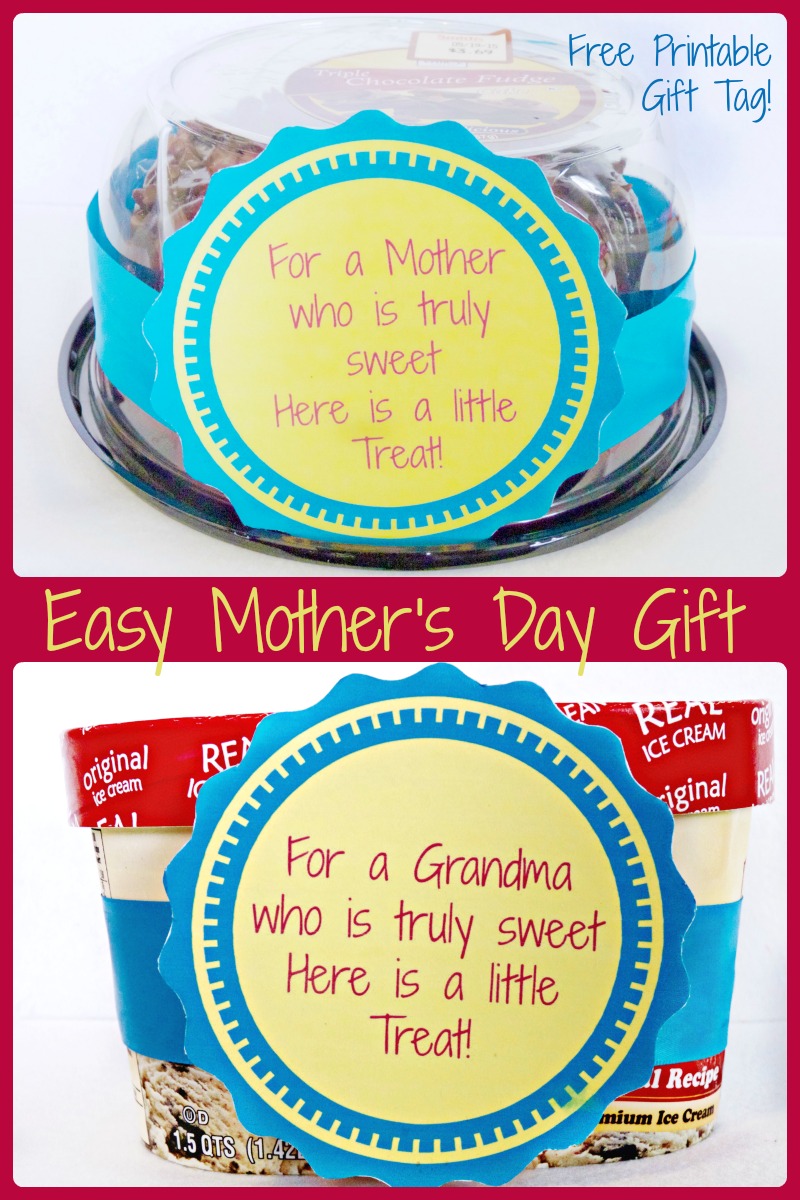 Looking for a last-minute gift for Mother's Day? I have just the thing for you!
Simply print out this cute Mother's Day tag and add it to Moms or Grandmas favorite treat for a gift that is sure to please.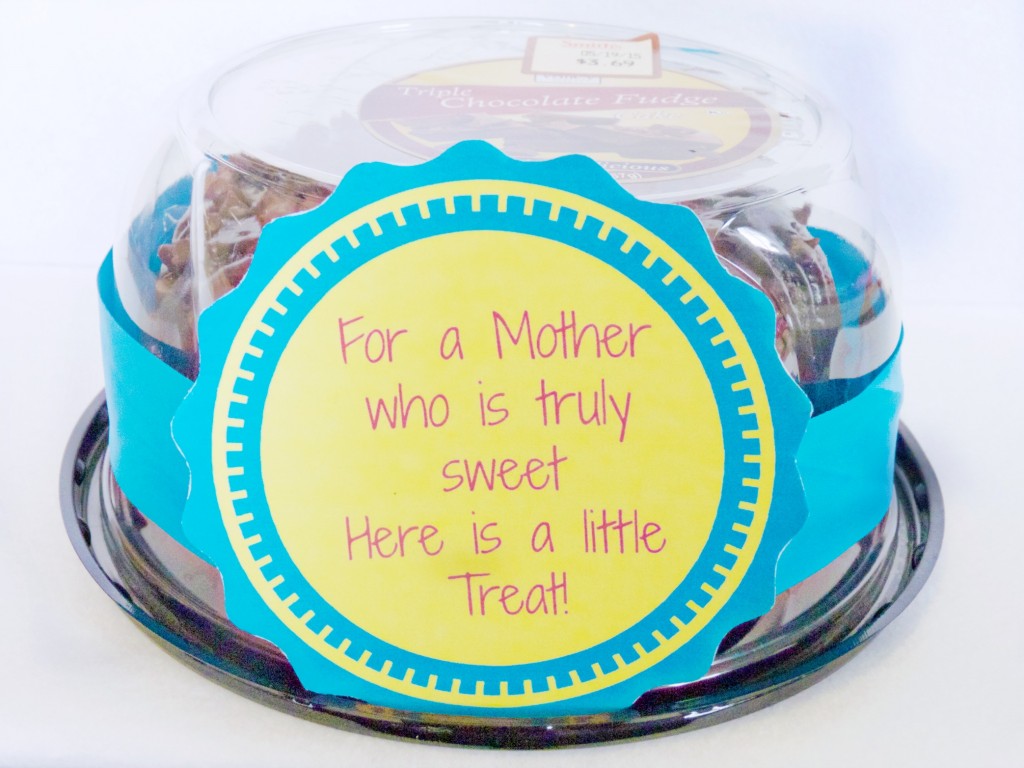 This is my Mother's Day present from my husband. After eight years of marriage when special occasions come around he knows what to get me. These little chocolate bundt cakes are my weakness.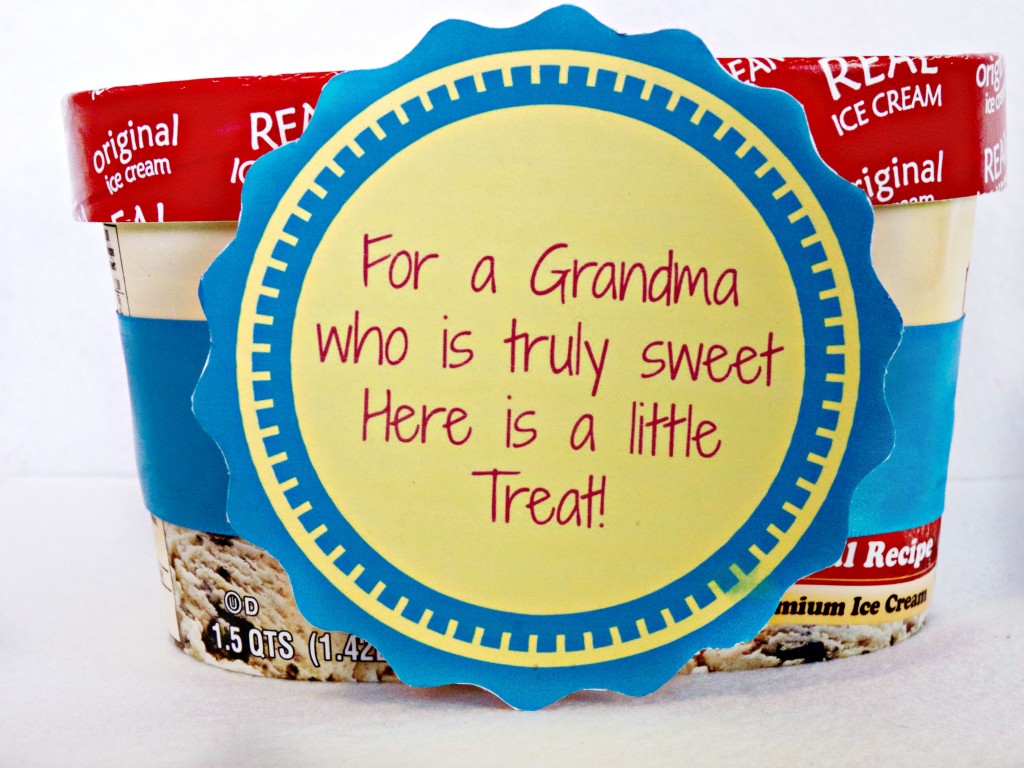 We come from a big ice cream loving families so a carton of ice cream is a sure way to any mother's heart in our family.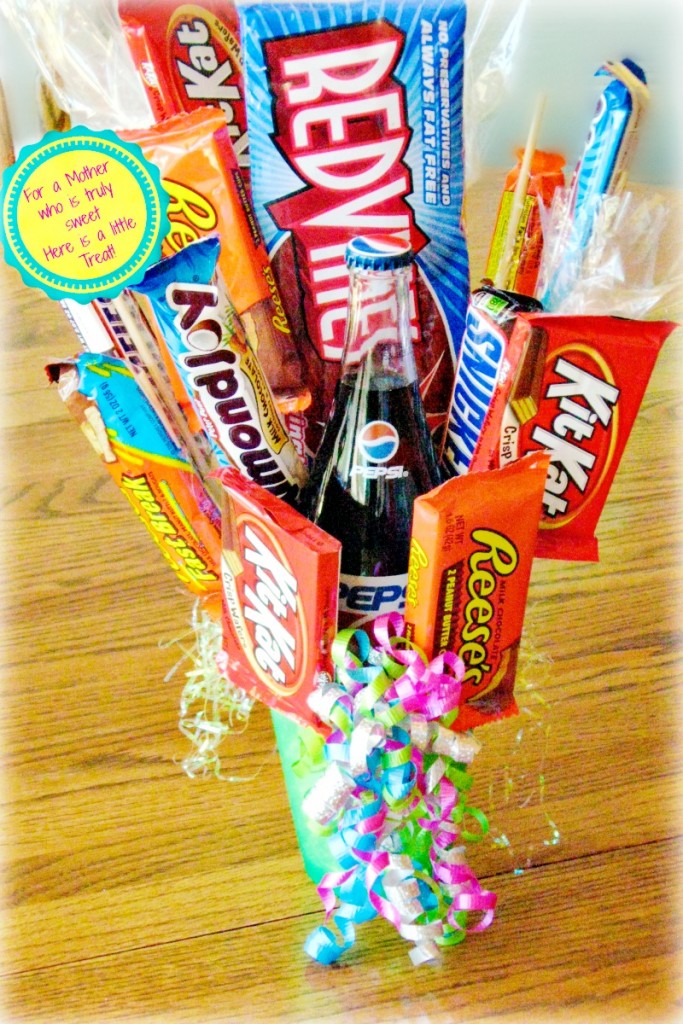 Another fun idea is to glue the tag to a skewer and add it into a candy bouquet.
The printable it about 4 inches in diameter so if you are wanting it smaller make sure to adjust the size in your print screen. Hope you have a Happy Mother's Day and the Mother's in your life love receiving this special treat!