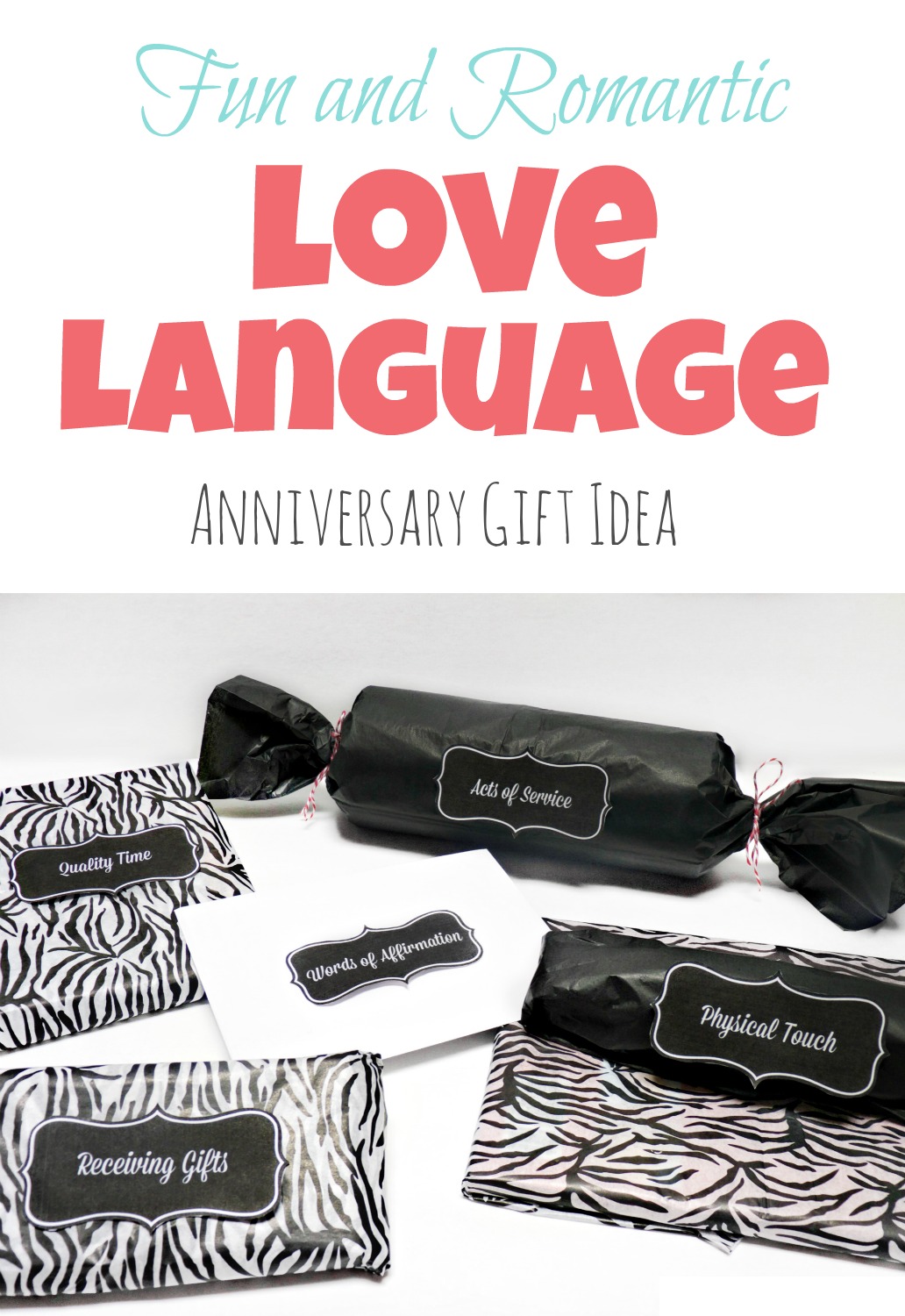 Looking for a fun and romantic anniversary gift? Look no further. This anniversary gift is based on The 5 Love Languages . The idea is to choose one gift from each of the five love languages to give to your significant other. Not only is it fun, it is super easy to customize and make it the perfect gift for your recipient
.
5 Love Languages Gift Idea
 
Words of affirmation
I choose to give a card for this gift that expressed my appreciation to my husband. Some other ideas I thought might be fun for this category would be a poem, a cd of love songs, subway art or a list of the reasons why you love them.
Physical Touch
For the physical touch category, I choose to give my husband Connecting Through Touch
 a couples massage book and massage oil. Another easy gift idea that any man would be sure to love is lingerie.
Acts of Service
For acts of service, I wrapped up a tub of Armor All Cleaning Wipe
 as a symbol that I am going to wash and clean his car this week.  A few other ideas you could give for acts of service are an ingredient for you to make his favorite meal, a paper pad and promise to complete a few items on his list or his favorite homemade dessert.
Quality Time
My husband and I love to watch movies together so for quality times I bought him a movie I know he will enjoy for us to watch together. Some other fun ideas for quality time could be tickets to an event for you to attend together, reservations to a hotel for a weekend getaway,  a board game to play together or book to read together.
Receiving Gifts
This category is your excuse to buy your significant other whatever they have really been wanting. It can be something big or little that you know they will really love. I bought my husband his favorite candy bar, but the possibilities are really endless here.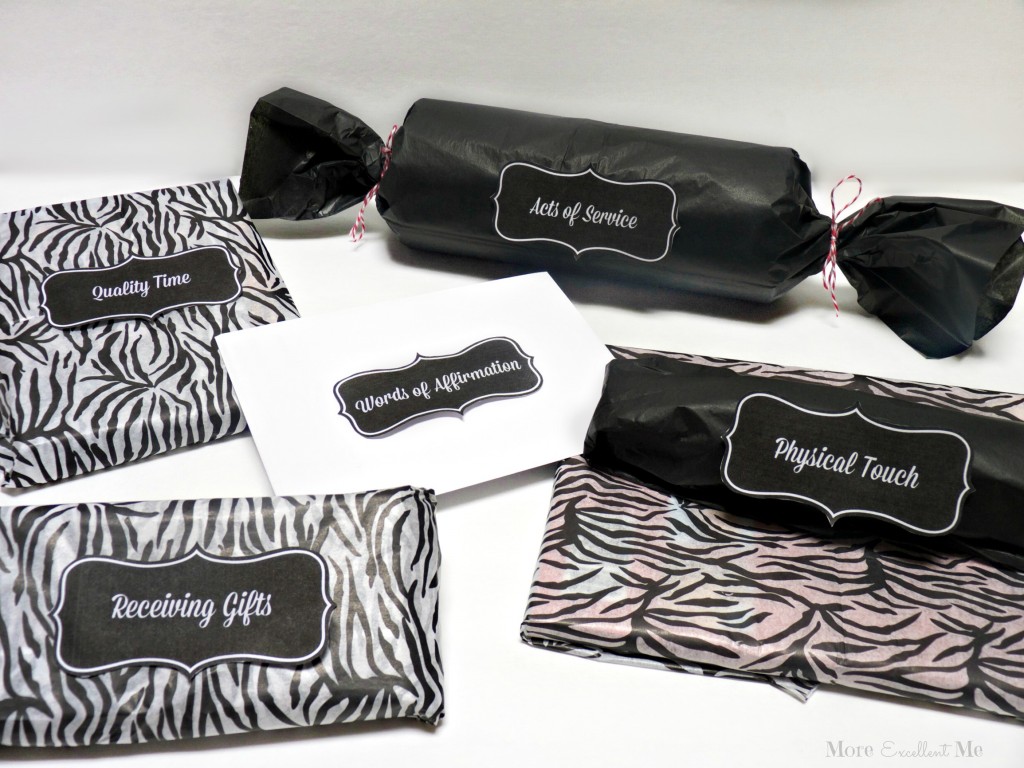 Now that you have chosen all your gift the next step is to wrap and label them.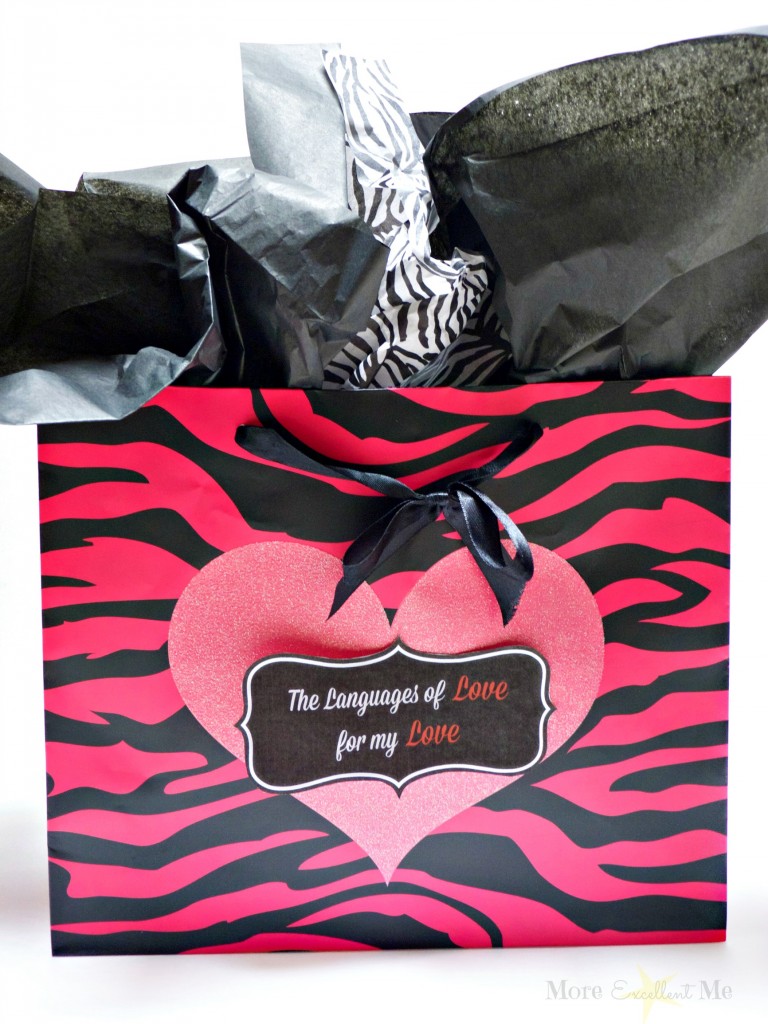 Then place all your wrapped presents in a gift bag and they will be all ready to give to the one you love.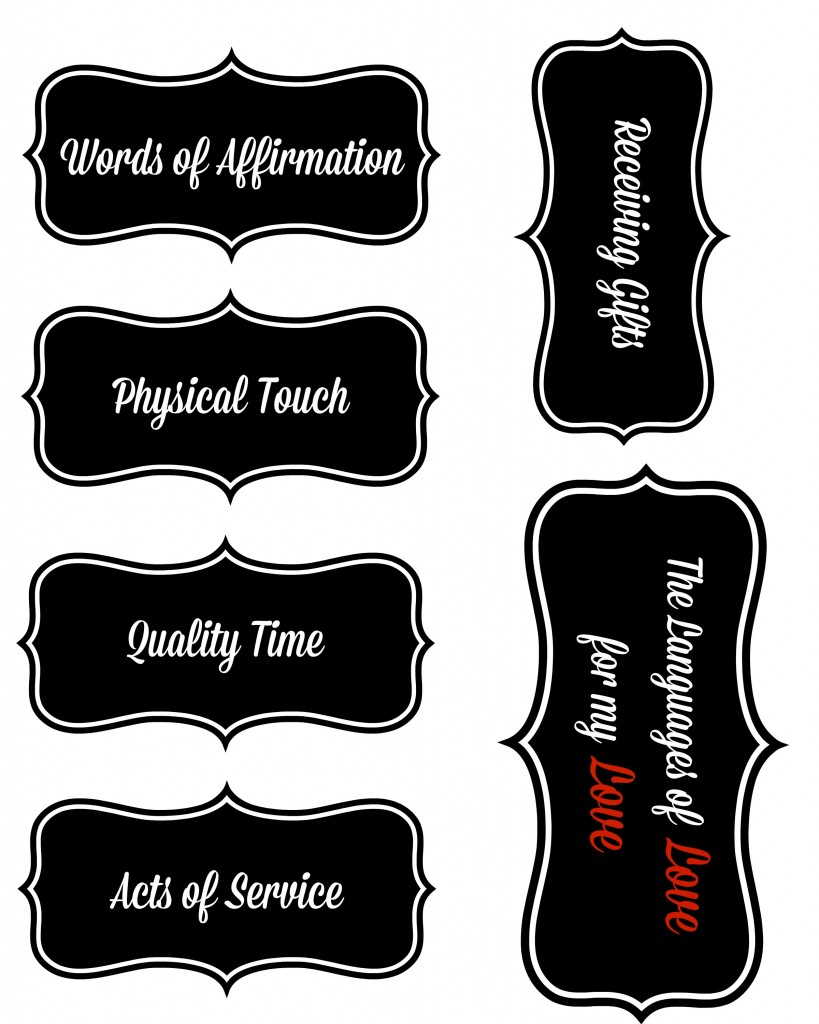 I created a set of tags to use for this gift. If you would like to use them feel free to download a copy by clicking the text below. I hope this is the perfect gift idea for the man in your life!
I would love to hear what fun ideas you choose for each category. Please comment and share!