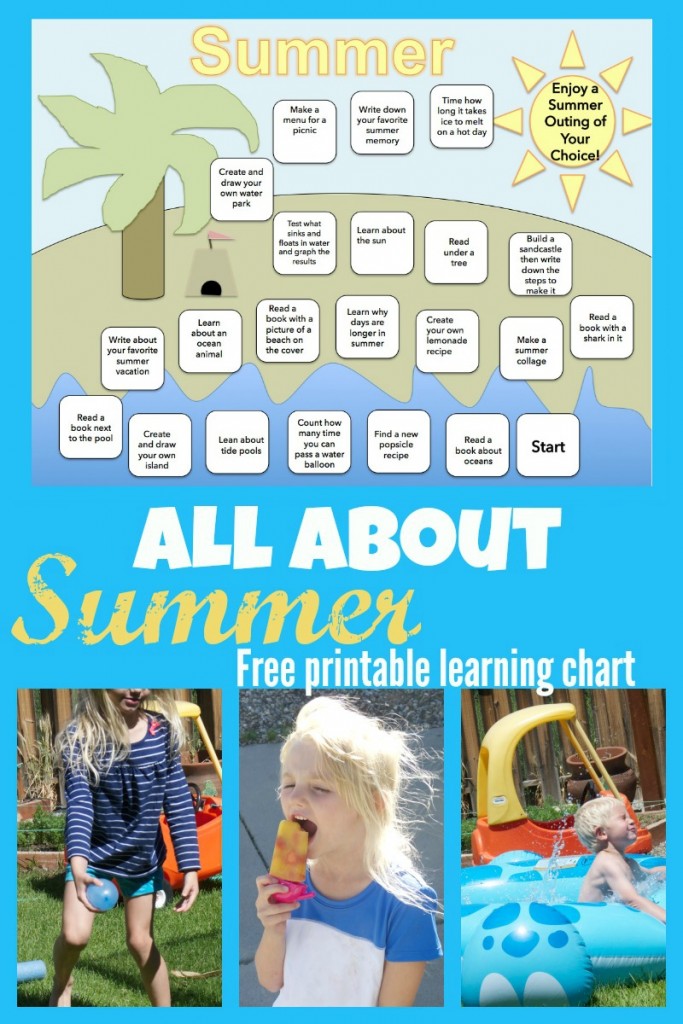 Summer is finally hear! To help us celebrate all the wonderful things that summer has to offer I created this fun and educational learning chart for kids.
The chart has tons different activities to help guide children to learn as they enjoy the different summer related activities. Simply print out the chart and let your kids pick which activity they would like to do and then mark it off once they finish.
As a reward for completing the chart I am offering my children a summer outing of their choice. Although, the real reward is all the fun they will be having completing their summer learning charts.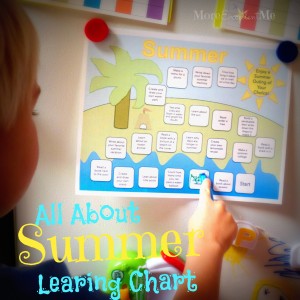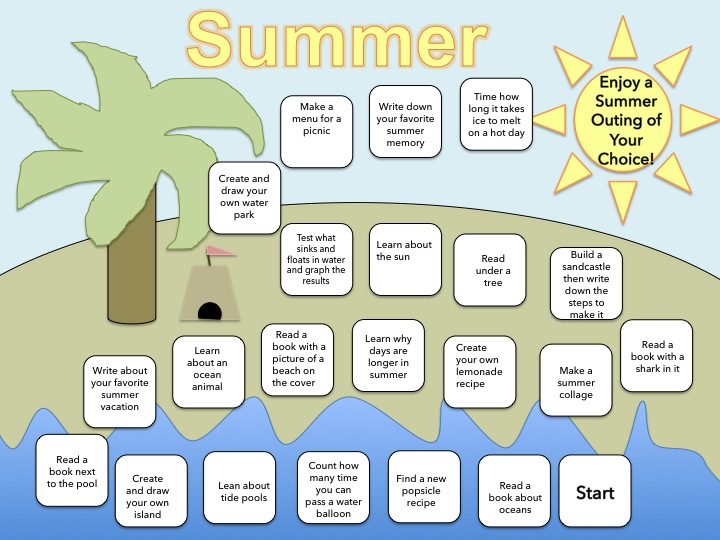 Below are some pictures of the fun activities my kids and I have enjoyed while completing this chart. We are about half way through it so far and it's been working really great for us.
My kids ask me what we are going to do for fun today and I say, "I don't know lets check your chart." Its helped my kids to stay creative and enjoy a new activity each day. While not requiring me to have to plan ahead which has been extra great. Hopefully someone else will be able to enjoy it with their children as well.
Build a sand castle then write down the steps to make it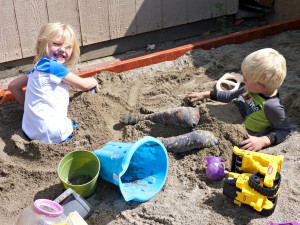 Listen to a story in the pool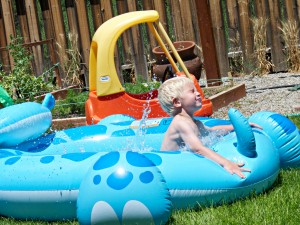 Create a new popsicle recipe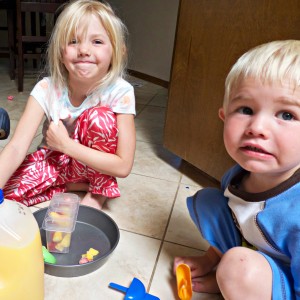 Create and paint your own island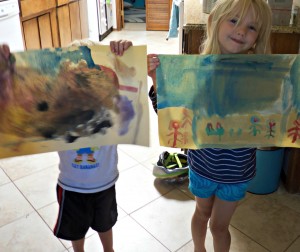 Count how many time you can pass a water ballon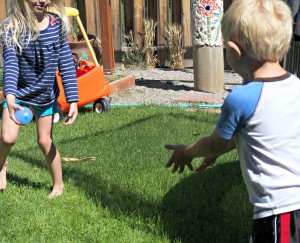 If you get a chance to use it I'ld love to hear how it worked for you. Please comment and share!