Looking for a  fun way to start the new school year?
It's always fun to get new supplies on the first morning back to school but it will be even more fun to let your kids hunt for them.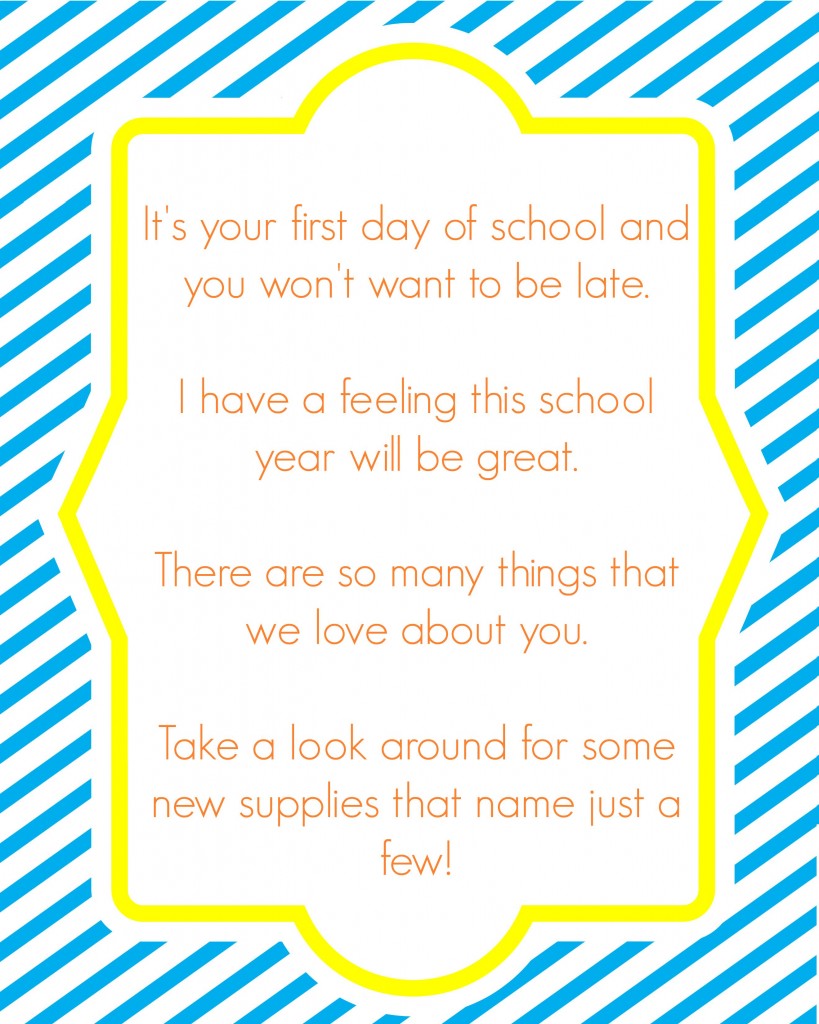 Print out this fun little poem to go along with the hunt. Also, print out the tags to place on each of your kid's new school supplies. On each tag put one characteristic that you love about your kids.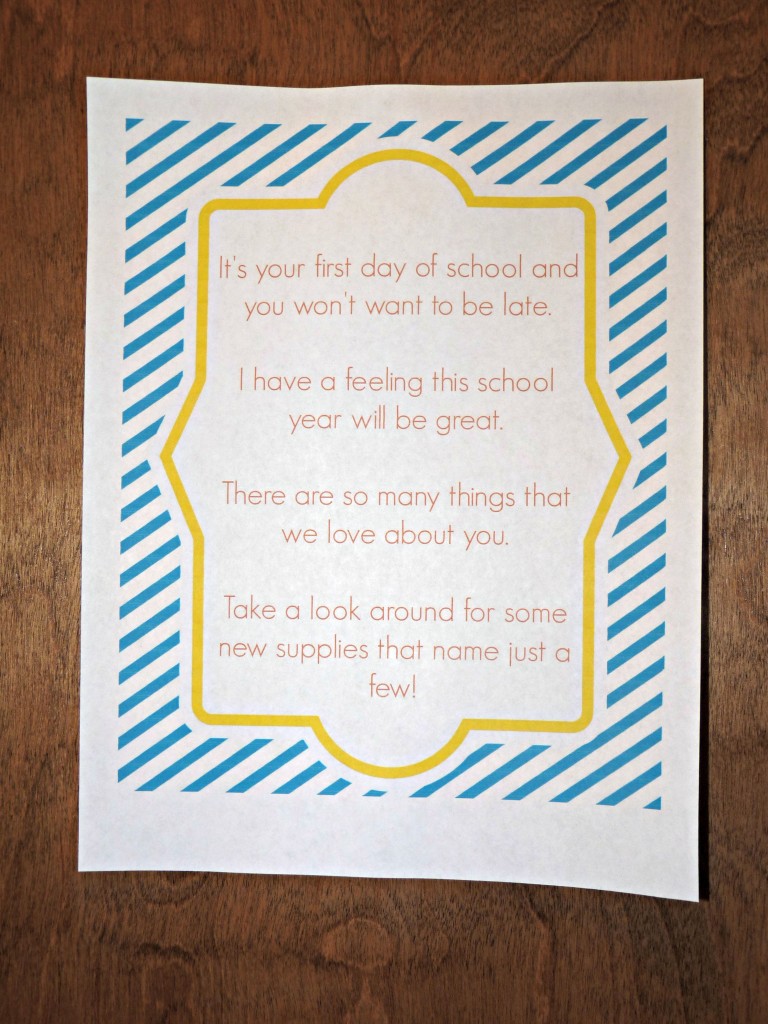 Hang the sign upon your child's door so that when they wake up they will find the poem hanging on their door.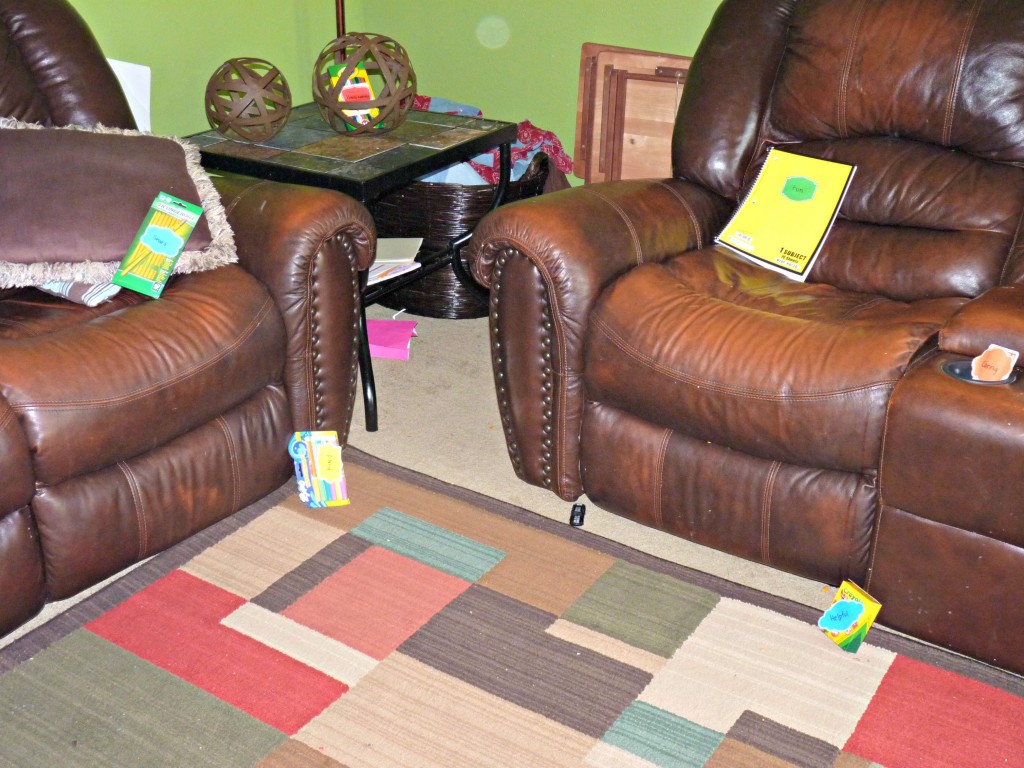 Hide their new supplies around the house for them to find with some of the things you love about them written on them.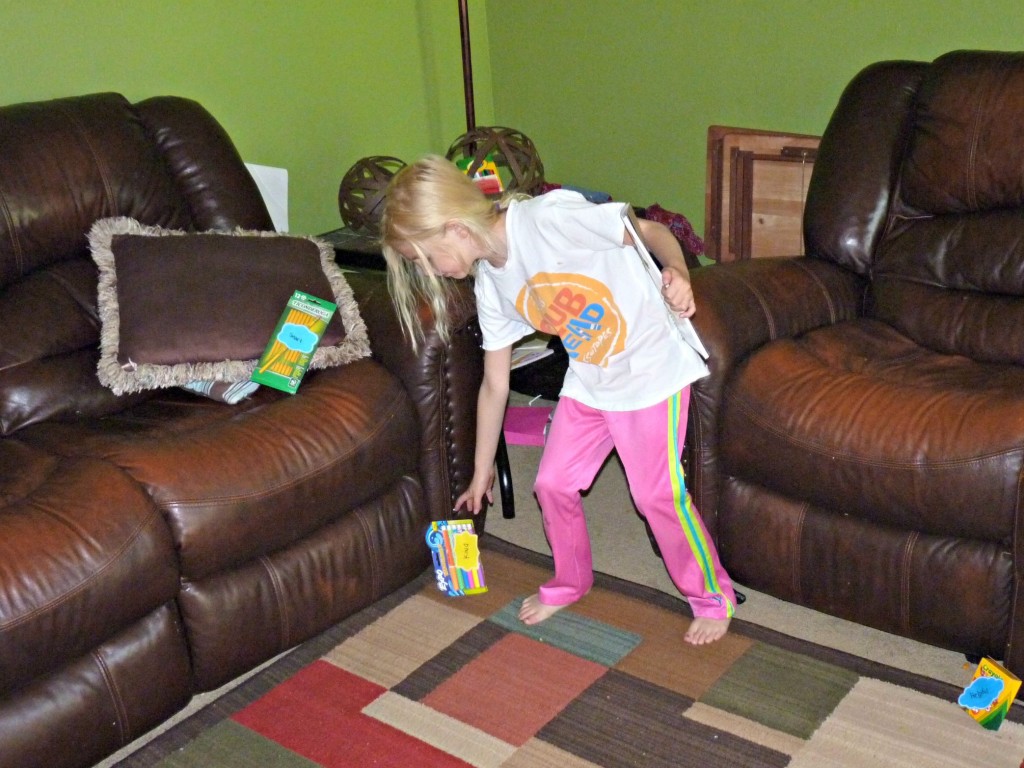 My kids had so much fun searching for their new supplies and loved reading the positive things about them.
Not only was this fun, but I think it also gives them an extra little boost of self-esteem to help them face the first day. I hope that your kids will enjoy this fun first day of school tradition.
Feel free to download a free copy of the poem and supply labels below. Enjoy!
What are some of your favorite first-day traditions? I would love to hear. Please comment and share!