My kids are always coming up with fun things that they want to do. They will then come ask me if we can do these activities they have thought up. Since the activities are usually things that would take a little planning or interfere with our already scheduled plans the answer is usually, "someday".
When I tell my kids we can complete these activities someday I really mean it. I mean usually they sound like fun ideas and with a little planning could be pulled together pretty easily. The problem with someday though is if you don't plan for it, it is likely to happen no day.
So rather than let all those fun ideas go to waste in hopes that they will eventually be planned we decided to start a someday jar.
Some Day Saturday
First, I created a printable label for our jar. Then my kids and I cut out the label and glued it to a mason jar to create our someday jar.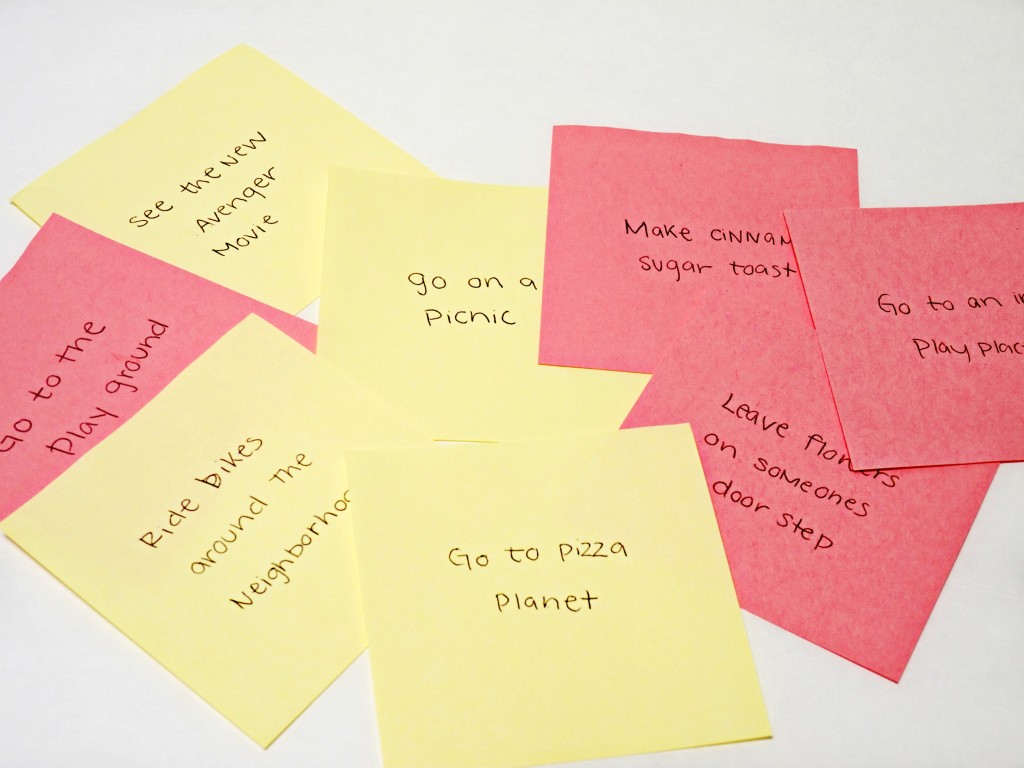 Over the last week anytime my kids would ask me if we could do something that the answer would be, "Sure, we can probably do that sometime", We wrote it down. Then we added the ideas to our sometime jar.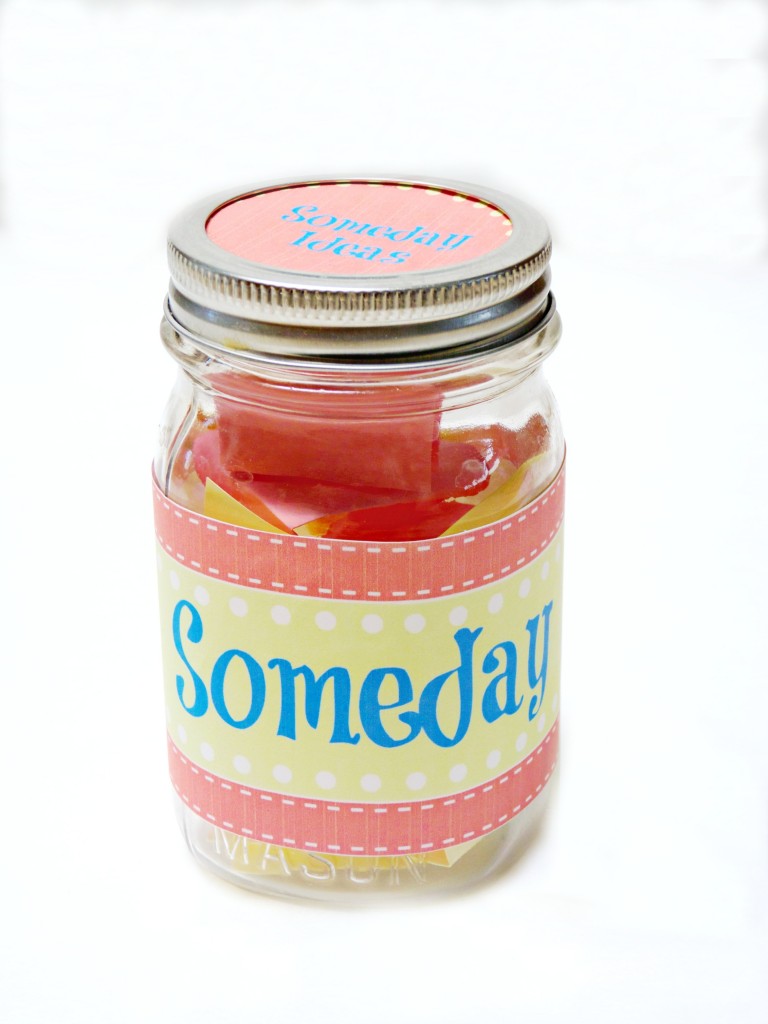 By the end of the week, we had a whole jar full of some day activities. Since we didn't have any plans for this weekend we decided to declare Saturday a Someday Saturday. On Friday night we read all of the ideas in our sometime jar and each of my bigger kids chose the activity that they would most like to do this weekend.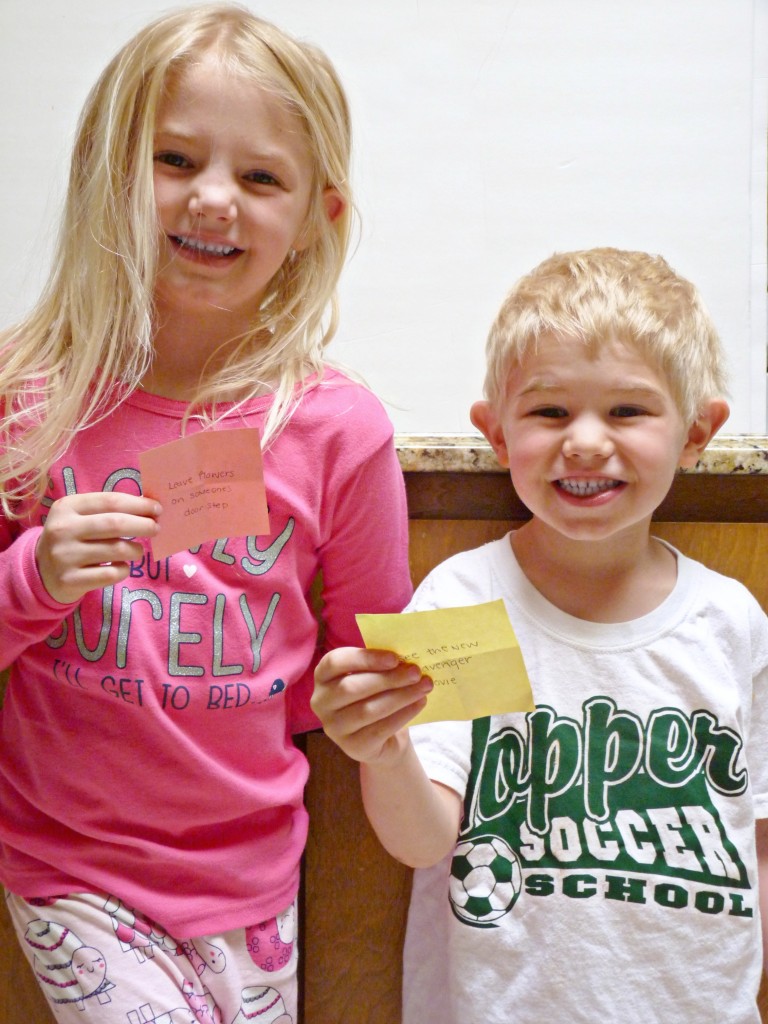 Sweet Girl chose that she wanted to secretly drop off flowers on someone's door step. A May Day tradition she had heard from her Kindergarten teacher and was sure that our family needed to adopt. Big Boy our die hard Avenger fan wanted to go see the new Avenger movie out this weekend.
Picking out their activities on Friday night gave us the necessary time to plan and make arrangements so that we could be prepared to do these activities for our Some Day Saturday. The kids loved being able to choose an activity out for our special day. Being able to write down their ideas and feel like they may actually happen has also been very encouraging for them.
We kept their other ideas in the jar and plan on adding to them until the next time we decide to hold a Some Day Saturday.
What are some fun family traditions your family has? I would love to hear. Please comment and share!