You don't have to go to Disneyland a dozen times to figure out how to have a magical trip.
What you do need is to know where to find information from "Disney Experts" and plan well.
Here is the best information, advice, and resources for planning a magical first trip to Disneyland.
Before You Go
This is a whole forum full of people who eat, sleep and drink Disneyland. They are not only knowledgeable on the parks but generously share their knowledge.
Some of the most useful information I found on these boards were the best location to view shows and parades. They also have a thread with all the eateries listed inside the parks and which are best to dine at.
.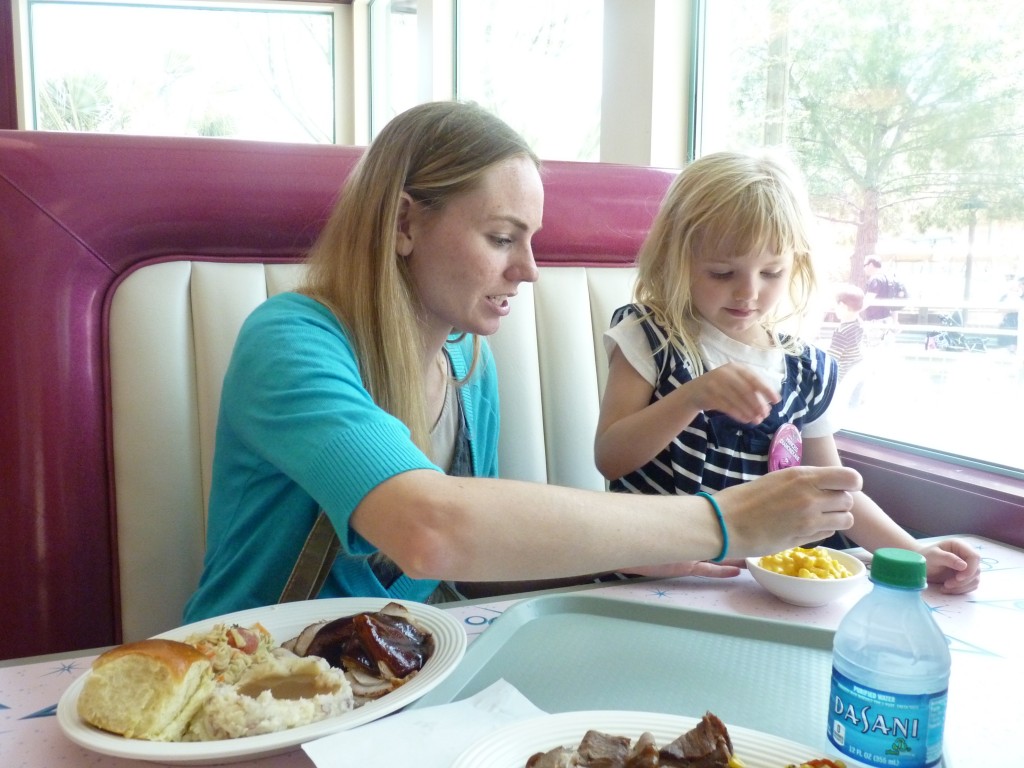 Choose a hotel within walking distance
One of the best decisions you can make when planning a trip to Disneyland with young children is to get a hotel within walking distance to the park. When you're at Disneyland you want to spend your time in the parks not driving there and finding parking.
We booked our trip through Getawaytoday.com and had a wonderful experience. Everything arrived when it should have, it was super simple to pick up our tickets, and they even called us before our trip to make sure everything went as planned.

Do your research before picking a hotel
Lots of the hotels near Disneyland have mixed reviews . Don't just look at the hotels website and make a booking. Doing a little research on Trip Advisor can help you get a more accurate picture of the hotel, and be the difference between a good and bad experience.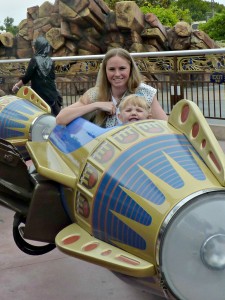 Have a plan
Before we went I purchased a membership to touring plans.com and created a custom plan. This was one of the most helpful things we did for our trip.
Touring Plans offer a crowd tracker so you have an idea of the kind of crowd level  to expect when you will be there. Also, they offer the ability to make your own custom plan for the day.
Sure, you can make a list yourself of what rides you want to go on but Touring Plans takes into consideration things you would never think of like the loading times, ride cycles, and which lines get long quickest.

Prepare you kids for scary rides
Don't risk having your kids  scared by "scary rides" and then refuse to ride anything else for the remainder of the trip.
You can find videos of just about every Disneyland ride posted on Youtube. If you think a ride could potentially scare your kids like the haunted mansion, snow white, pirates or splash mountain view the videos of each ride with them before you go. Talk about how everything is make believe and let them know what to expect when they actually go on the rides.
Things to Bring

Take umbrella strollers
Instead of taking a huge double stroller take two umbrella strollers.
Umbrella strollers are small and way easier to manage in large crowds. You can easily move past people when you need to or in-between groups of slower walkers.
Plus, if by chance they get stolen you're not out very much.

Disney merchandise
Buy Disney merchandise before you go. You can buy Disney clothing, toys and accessories at most big stores for much less than in the park.
After Halloween  is a great time to buy princess dresses on clearance. I bought my daughter two Disney princess dresses at Target for 70% off before we went and she looked just as cute in them as I'm sure she would have in the much pricier ones at Disneyland.
Kids are going to enjoy a character shirt no matter where it comes from so give your wallet a break and buy one elsewhere.

Portable snacks
Bring snacks and bottled water with you to the park.  You can also ask for a cup of ice water free from any eatery in the park. If you don't like the taste of city water
 take some water enhancing drops with you to add to your drink.
While There

Arrive before opening
Make sure you arrive at the gate at least a half hour before the parks open. Disney starts admitting people to main street before the official open time. Being there for rope drop is one of the best ways to get on busy attractions without long wait times.

Schedule rests
Disneyland is super fun. What it's not is relaxing. If you have young children plan to take a rest during the day. When children get overtired nothing is fun.
With so many fun sights, sounds and lots of walking it's easy for a young child to get over stimulated. Consider going back to the hotel midday for a rest before going out again for the second half of the day.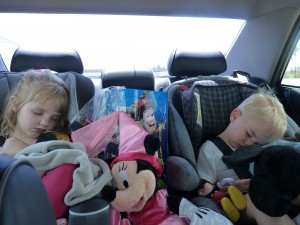 Hope you have a great trip to Disneyland! If you found this advice useful be sure and Pin it to reference later.
This post contains affiliate links