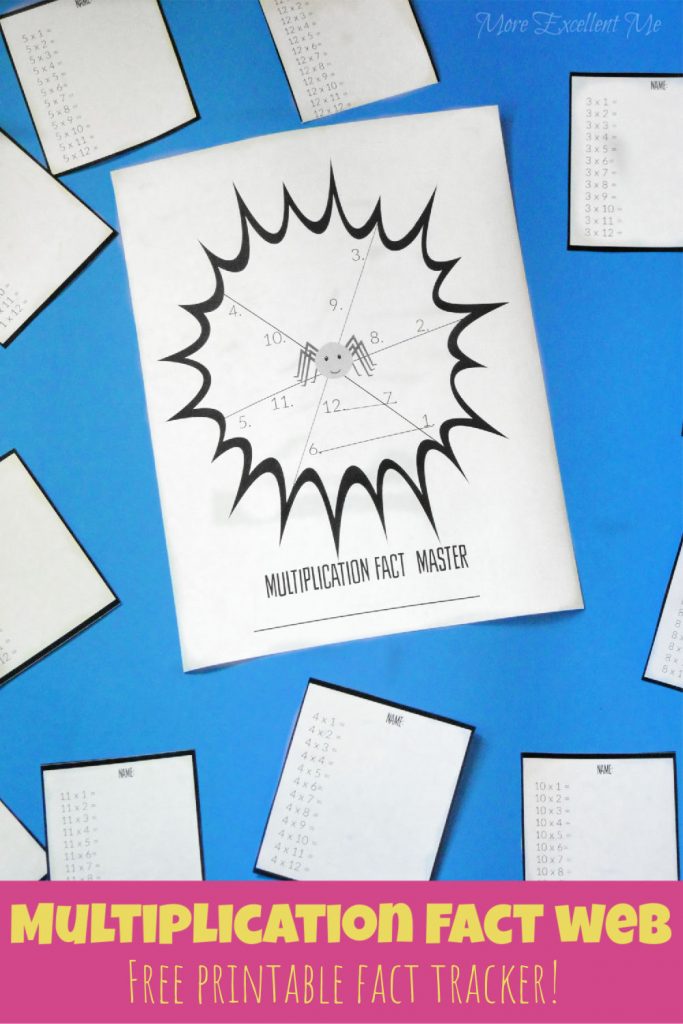 If you are looking for a fun way to track the progress of your child memorizing their multiplication facts I have just the thing to share with you today.
I can still remember learning my multiplication tables as a child. My teacher would set a timer for a minute and I would have that much time to write down all the multiplication facts for a set. If I could write all the correct answers for that fact set I would get to progress to the next set the next week.
As a child, I remember how tedious it was to memorize all those facts. I remember feeling stressed that I wouldn't remember them all and worried that if I didn't memorize them quickly enough I wouldn't get to move on the next set with my classmates.
Now that I am teaching my own kids I don't what them to have the same experience with memorizing their multiplication facts. I want them to memorize them so that they can use them as a tool as they learn more complex mathematics, but I don't want them to feel stressed or negative about the process of learning them.
So this summer I decided to purchase The Good and The Beautiful Musical Multiplication to start with my kids. I will be using it with my oldest to reinforce and review the facts she has already learned. I am also planning on using it with my soon to be 8 year old so to start introducing him to the multiplication facts.
We haven't officially started using the program, but already my kids have been enjoying listening to the songs. Even my five-year-old twins have picked up a couple multiplication facts. So we are excited to get started with this program.
I wanted to have a fun way to track my children's progress as they are learning their facts. So I created a fun spider web that they can use to show their progress.
Multiplication Web Fact Tracker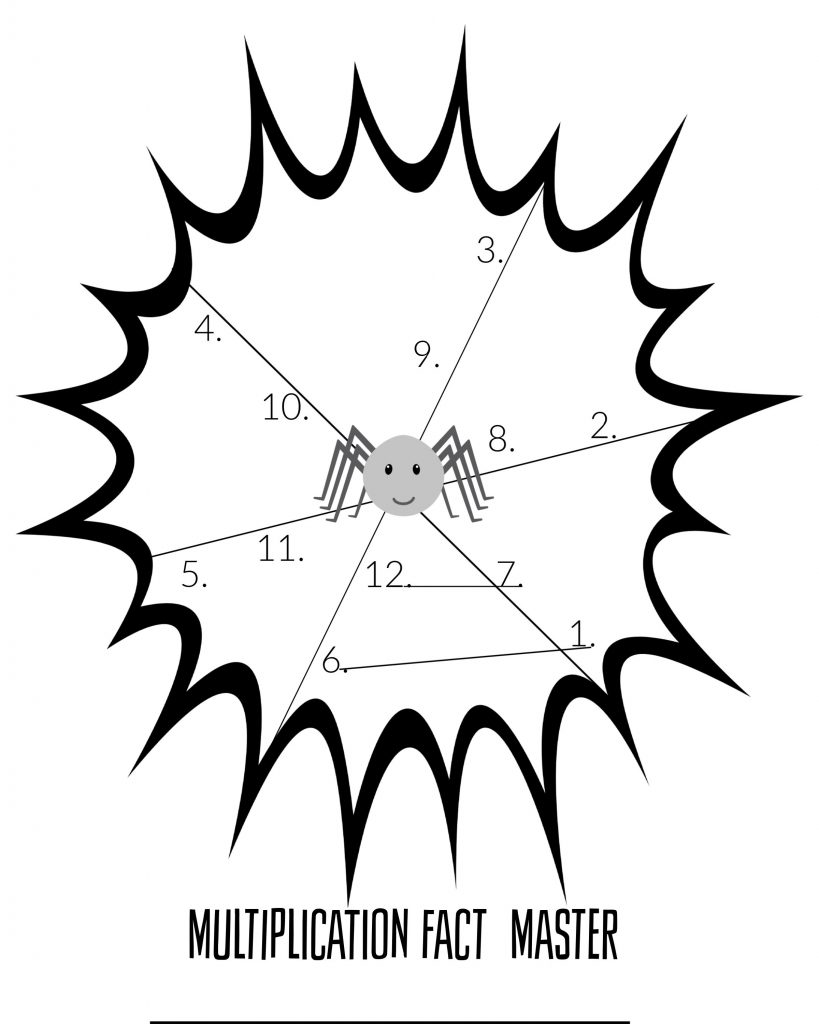 If you are also looking for a fun way to track your child's progress as they memorize the multiplication facts I hope you will find this useful.
You can download this chart by clicking the button and the bottom of this post. The download includes 3 pages. The first page is the multiplication fact master chart. To start using this chart simply put your child's name on the bottom line.
After your child has been working and practicing on memorizing their 2x's facts, they can use the 2x's quiz included on the other pages to see if they know them all. Once they memorize all the 2x facts, they can draw a line from the 1 to the 2 on the spider's web.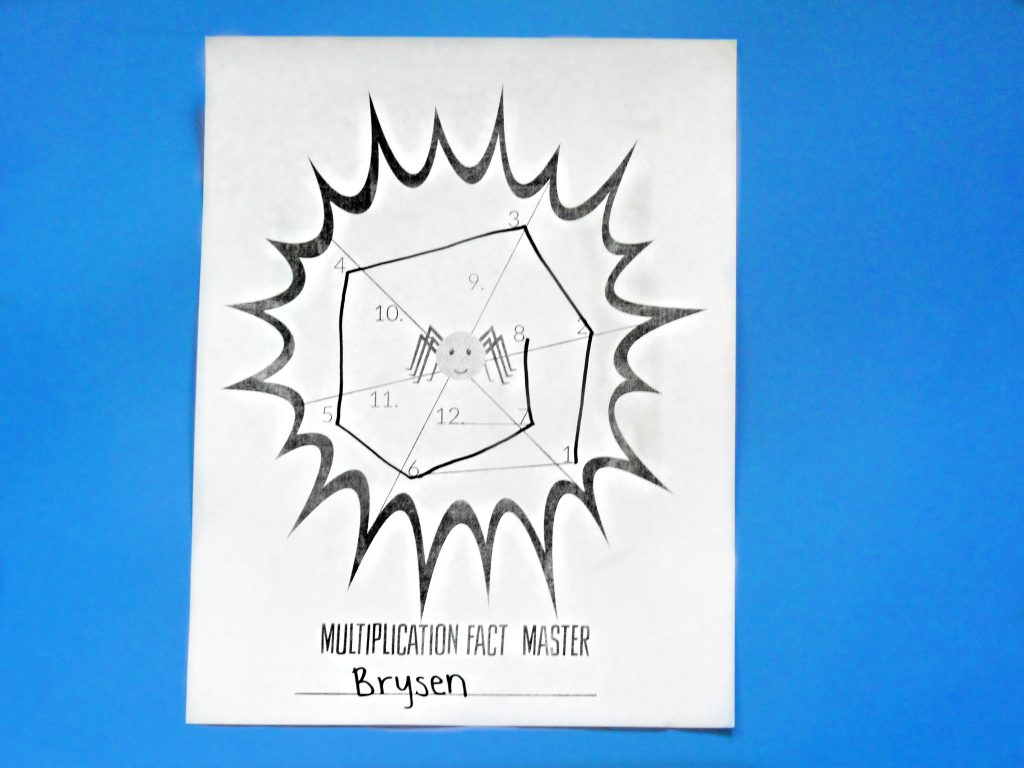 Then they can move to the 3x facts. Once your child memorizes the 3x facts they can draw a line from the 2 to the 3 on the web. They will continue doing this until they have memorized all their facts and their web is completed!
We haven't started using this chart yet, but I am excited to use it with my kids. I think that it will be a fun way for them to visualize and track their progress as they memorize their multiplication facts.
Please feel free to download a free copy by clicking the button below. Enjoy!