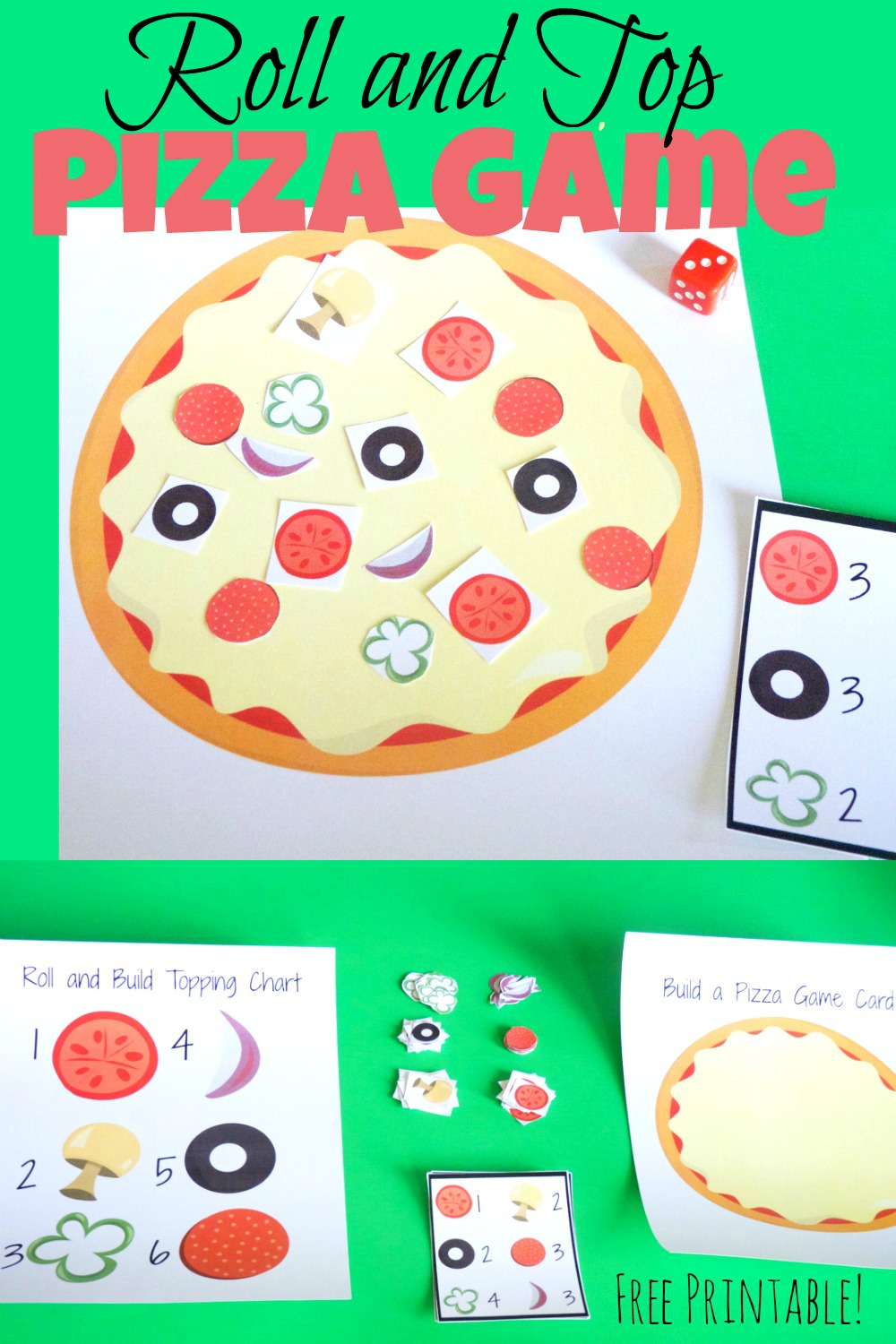 Your kids will love playing this roll and top pizza game. You will love it too because not only is it fun it's also educational. As your kids play they will be naturally learning as they count, add and follow their recipe card to create their pizza.
Pizza Roll and Top Game Basics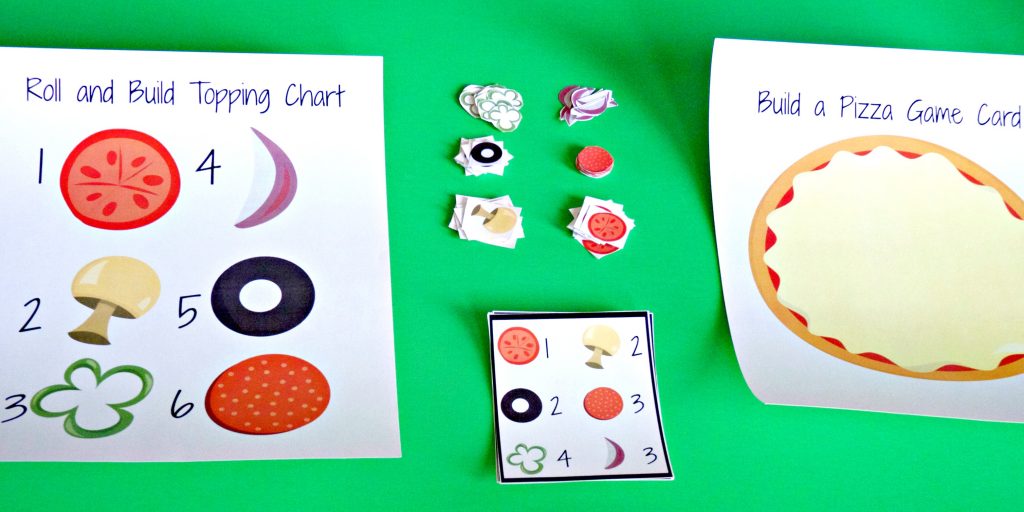 The first thing you will want to do is download the game by clicking on the text at the bottom of this page. I recommend printing the game out on card stock so it is more durable. If you really want it to last you may even consider laminating it.
Once you have all your pages printed you will want to cut out the recipe cards and the toppings. Also, you will want to grab a dice. That's all the prep work needed. Now you are ready to play!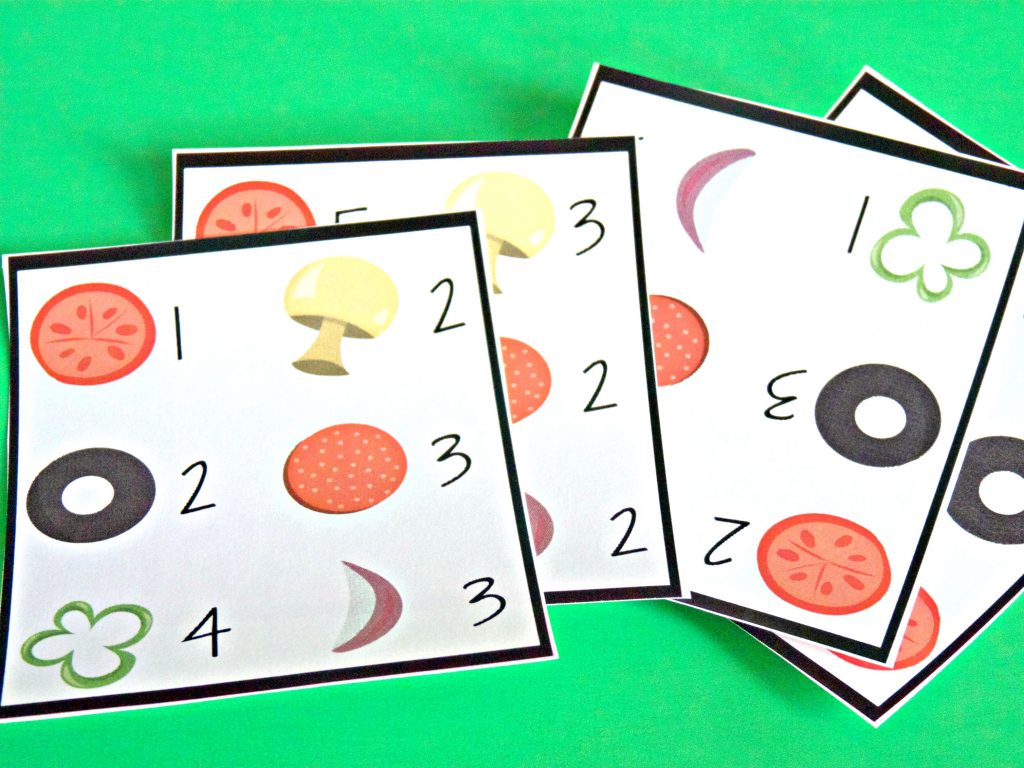 To start playing let each player choose a recipe card. The recipe card will let the player know how much of each ingredient they will need to top their pizza with. All of the cards have a total of 15 items needed but the amounts vary by ingredient from card to card.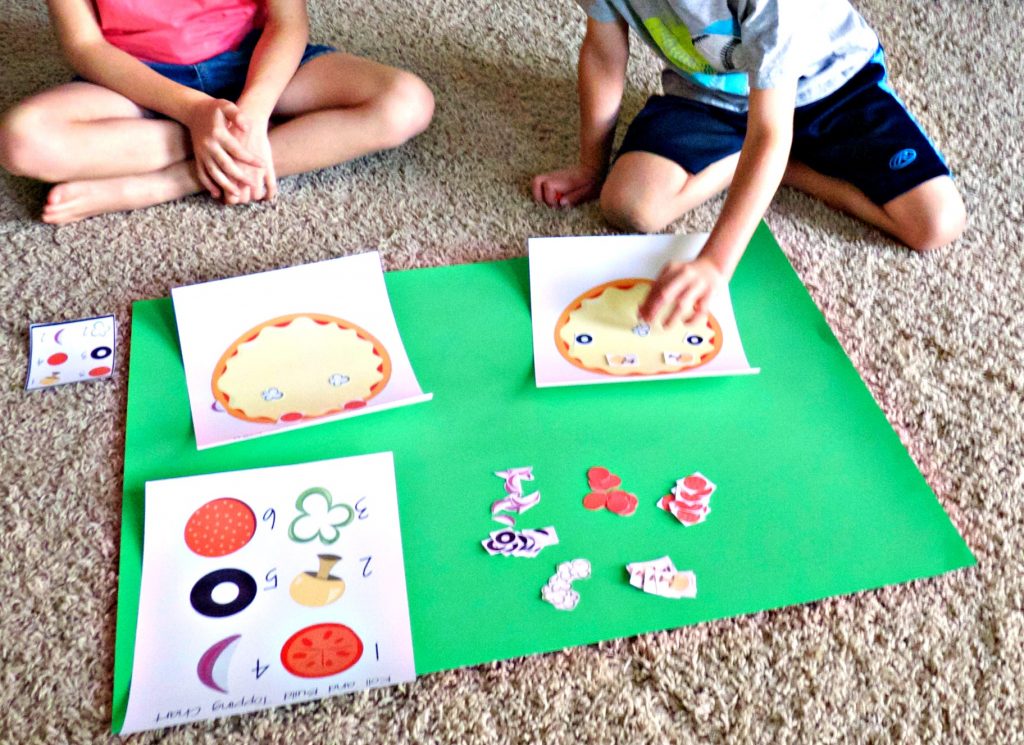 Let your kids take turns rolling the dice. When a number is rolled, the child must check the topping chart to see which ingredient corresponds to the number on the dice. Next, they will want to check their recipe card to see if the ingredient they rolled is needed on their pizza.
If the ingredient is needed they can take one to add to their pizza. If however, they already have all they need of that topping play passes to the next player.
This game ended up being super fun to play. I loved watching my 4 year old check the chart to find out which ingredient he needed, then referencing his recipe card and counting to see if he needed more of that topping. As a parent, it was such a joy to watch the learning and fun go hand and hand as my kids played together.
I hope that your little learners will have just as much fun as they play and top their pizza. Feel free to download a copy by clicking the text below. Enjoy!