This winter matching game will help teach children the numbers 1-10 and have fun doing it.
Snowman Number Matching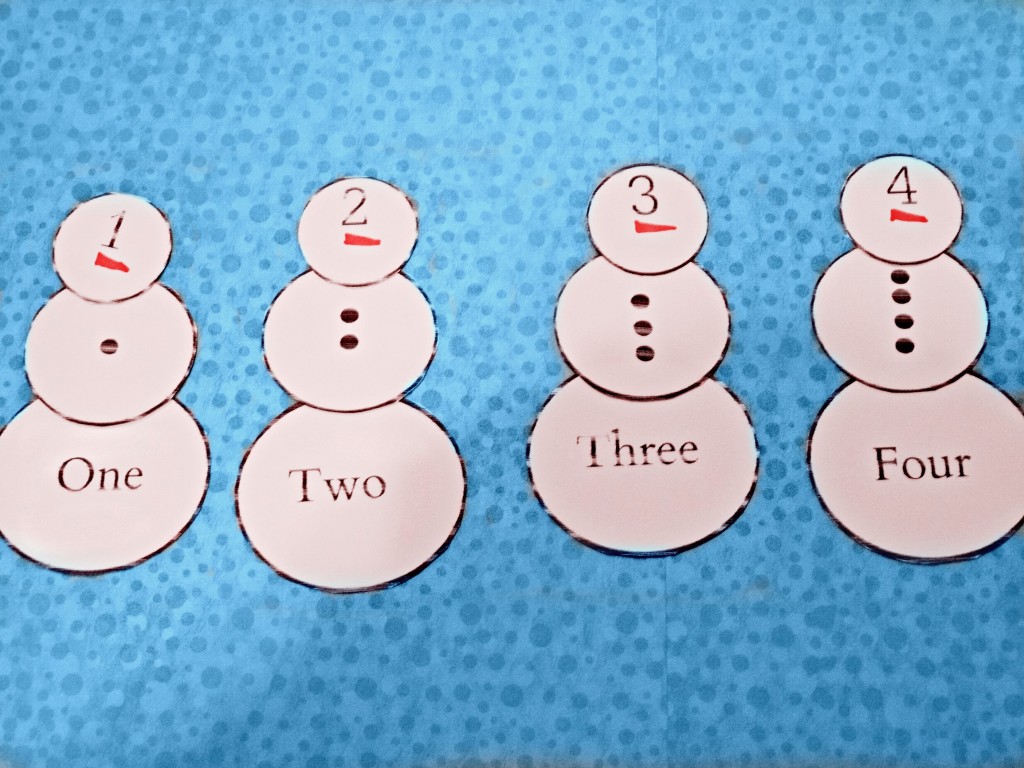 Each snowman head has a number on it. The middles have various numbers of buttons to match each head and the bottoms have the name of the numbers written on them.
I found that it works best to print out the game on cardstock for added durability. Next, cut out the pieces out and mix them up. Then let your child match the numbers to build the snowmen. Feel free to download a free copy of this game below. Enjoy!