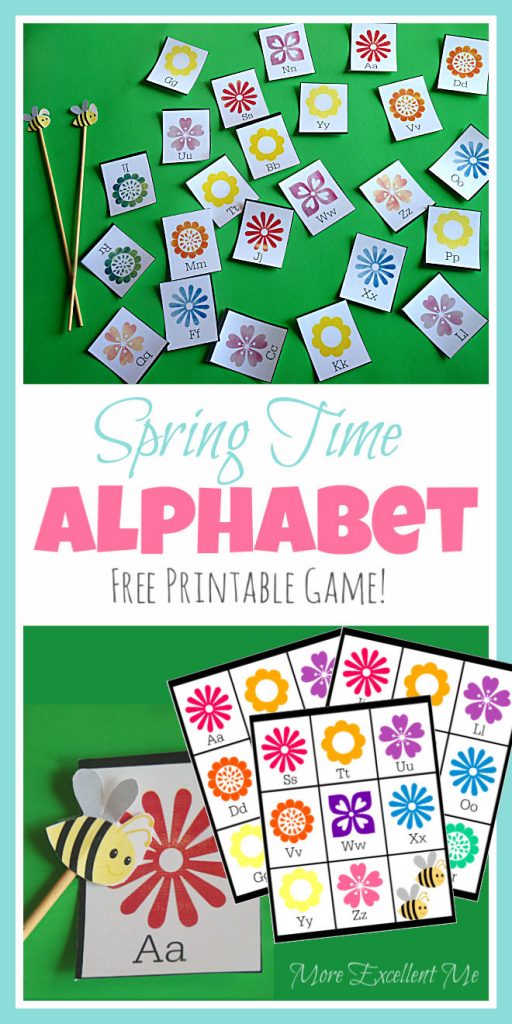 Today I have a fun spring alphabet game to share with you! This game is perfect for helping your kids practice their alphabet sounds and names.
I don't know about you but I am more then ready for some nice spring weather. Unfortunately, we still have snow on the ground here. So while we wait for spring here is a fun game you can play inside with your preschoolers.
Setting up the game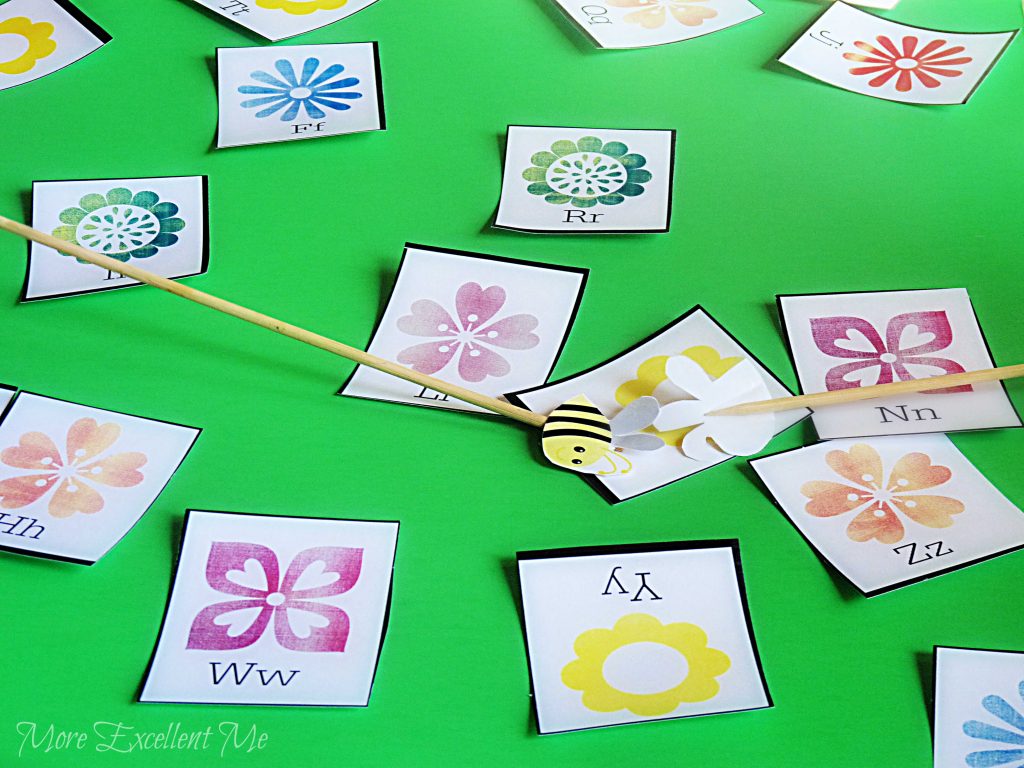 Getting the game ready to play is simple. All you need is a printer, 3 pieces of white paper, scissors, 2 sticks and tape.
First, you need to download the game and print it out using your 3 sheets of paper. I choose to use card stock so that the game would be a little more durable. If you want it super durable you could choose to laminate the sheets.
Next, Cut out your alphabet cards on the black lines and stack them to play with later. Also, cut out your two bumble bees and tape them on to the tip of your sticks. I used skewers for this because I wanted the bees to be able to reach a little longer but Popsicle sticks would work just as well.
Now you are ready to play!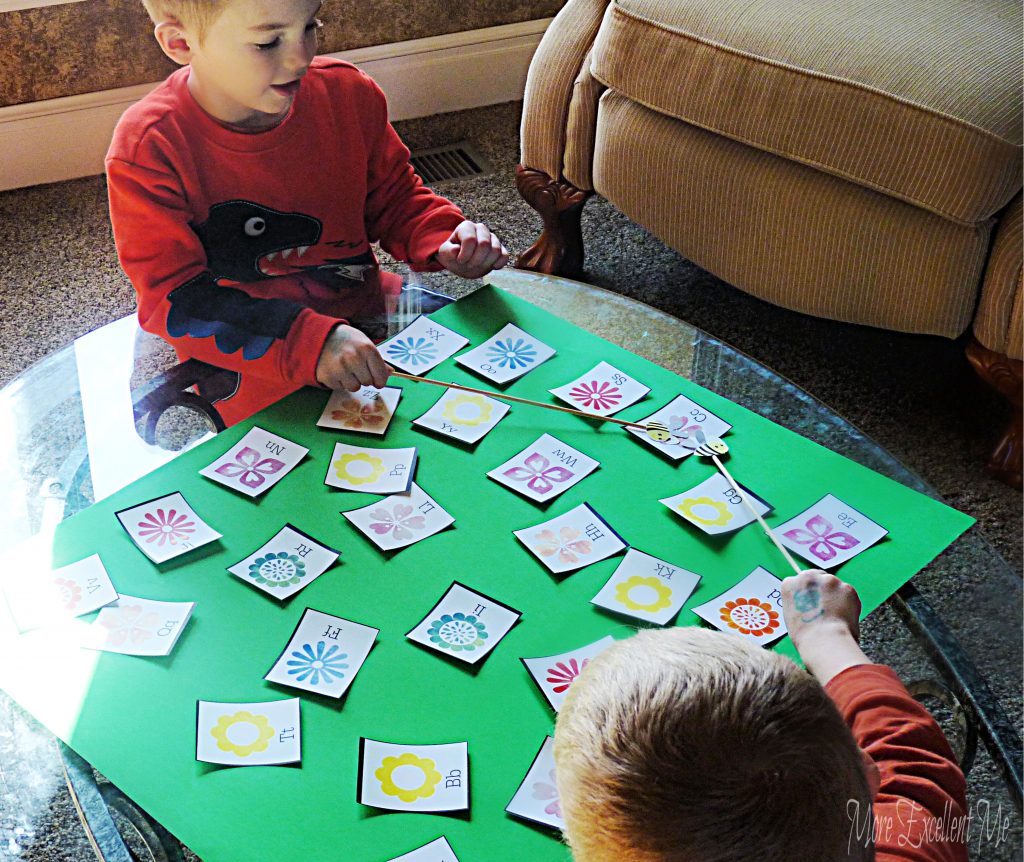 To start playing spread all your alphabet flowers out on the table or floor. Then give each child a bumble bee stick. Next, call out a letter and have your child fly their bumble bee to the card that has the matching letter.
I have been working on having my twins learn the phonetic sound of each letter. So once they flew their bee to a flower I also had them tell me the sound that the letter would make.
I hope that your kids will enjoy playing this game as much as mine have! To download your free copy simply click on the button below. Enjoy!